Plus: A former KWM leader launches his own advisory boutique and a top Norwegian firm expands in China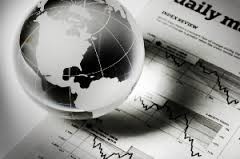 Ernst & Young taking on Asia
Ernst & Young is planning to double its Asian legal capacity within the next 12 months. The accountancy firm laid bare its ambitions for Asia's legal market in February when it admitted seven-partner Shanghai firm Chen & Co into its global network. Rivals Deloitte and PricewaterhouseCoopers also have plans to expand in the Asian market, but the Chen & Co tie-up gave EY a head start. Leading the regional push is Melbourne-based partner Howard Adams, who heads EY's tax controversy
practice
and its law business in Asia Pacific. According to Adams, Singapore, Hong Kong, Korea, Vietnam, Indonesia and Taiwan are among a list of jurisdictions in which EY is interested in offering legal services, and launches in Singapore, Vietnam and Indonesia are imminent. EY Law's current capability in Asia Pacific is around 100 partners and lawyers across the region.
Former KWM leader launches boutique
King & Wood Malleson's former Australian managing partner Tony O'Malley has launched an advisory boutique in Sydney with the firm's former corporate, M&A and tax head Tim Blue. The duo have co-founded LCR Advisory in a bid to provide strategic legal, corporate and regulatory advice to leading organisations, with a different approach from the traditional law firm model. O'Malley left KWM last and was replaced by Sue Kench as Australian managing partner. Apart from extensive private practice
experience, O'Malley also served as deputy general counsel of Australian telecoms company Telstra for five years.
Hogan Lovells introduces flexible work committee
International firm Hogan Lovells is introducing a committee to promote flexible working which will review how the firm can promote flexible working as an "acceptable and positive" way of working. The ten person group will be led by the firm's co-head of corporate Andrew Skipper, and is expected to meet once a month. A number of firms, one of the most recent including Pinsent Masons, are looking at boosting access to flexible working, altering parental leave arrangements and organising gender training in a bid to increase female partner numbers. According to a recent Eversheds survey, over a third of lawyers aged between 23 and 40 said flexible working was "crucial" to their future.
Norwegian firm to expand in China
Norwegian firm Wikborg Rein, which has been in China since 2002, is expanding its presence in the country due to increasing revenues. The firm is in the process of applying for a licence to open an office in Beijing, which will become its second office after Shanghai. The firm plans to relocate Singapore-based senior lawyer Steffen Pedersen to Beijing to head up the new operation once it receives regulatory approval. The firm's main international competitor Ince & Co opened its third office in Beijing in 2012 (, while Holman Fenwick Willan has bases in Shanghai and Hong Kong. Hogan Lovells' international management committee has introduced a 10-strong flexible working group, to be led by the firm's co-head of corporate Andrew Skipper.