NZ lawyer sees future in the cloud… Trust in lawyers slips to accountant level…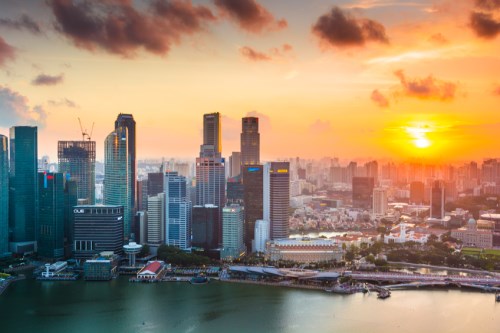 International firm announces "significant" investment in Asia-Pac
International law firm Reed Smith has announced a new formal legal association in Singapore, a move it describes as a "substantial, further investment" in the region.

The association with local firm Resource Law LLC is a major expansion of Reed Smith's capabilities in the city-state and builds its strength in handling clients' multi­jurisdictional transactions, disputes and cross-border work involving Singapore law.
The firm first launched in Singapore 4 years ago and has grown from five partners to a team of 20 lawyers practicing English, US, Australian and Hong Kong law across multiple industries and practices.

NZ lawyer sees future in the cloud
Christchurch-based lawyer John Shingleton hopes he is changing the face of legal services in New Zealand with the launch of what is believed to be the country's first cloud-based law firm.

Unlike other online services offered by traditional law firms, Online Lawyers NZ is not an extension of an existing firm, it's completed cloud-based. "We believe this is the first time an online legal service has been established in New Zealand without the behind-the-scenes costs of a traditional law firm," Shingleton commented.

Shingleton and a team of specialist lawyers will provide services including employment and M&A and he believes that the firm's fixed pricing will be attractive to clients who want a more affordable option.

Trust in lawyers slips to accountant level
Lawyers are now trusted by the same percentage of consumers as accountants and far lower than teachers and doctors.

That's the finding of a poll by the Legal Services Consumer Panel in the UK which found a trust rating of 42 per cent for lawyers (down from 47 per cent in 2015), the same as accountants, while teachers are trusted by 69 per cent and doctors by 80 per cent.

The figures are despite 85 per cent of respondents saying they are satisfied with legal services provided. Reputation (77 per cent), price (69 per cent) and convenient location (68 per cent) were they key factors in selecting a law firm.