New senior consultant for DLA Piper in Hong Kong… US law firm pay rise could spread… UK government will reconsider threat to legal privilege…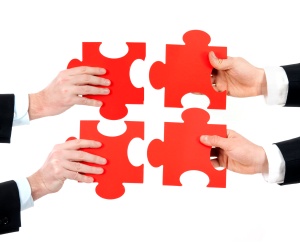 International firm announces new Asia corporate head
White & Case has announced that Chris Kelly has joined its partnership to head the Asia corporate practice. He is based in Hong Kong as part of the firm's global M&A practice. Kelly has 25 years experience, 12 of them in Asia, and was previously with
Linklaters
as head of private equity for Asia.
White & Case has expanded its global mergers & acquisitions practice in Asia in the last 12 months with the arrival of partners Peggy Wang, KS Kim and Catherine Tsang and local partners Pradyumna Mysoor and Jonathan Bowden.
New senior consultant for DLA Piper in Hong Kong
Michael Turnbull has joined DLA Piper in Hong Kong as a senior consultant in the litigation and regulatory practice. He has 35 years of legal experience within the insurance and reinsurance sectors and will focus his practice on both contentious and non-contentious regulatory insurance-related matters.
US law firm pay rise could spread
The 200-year-old American law firm Cravath, Swain & Moore is increasing first-year pay for associates for the first time in a decade. Young lawyers in their first year will be paid $180,000, a hike from the $160,000 which has been in place since 2007.
There is also an extra $20,000 for lawyers in their second year; $25,000 for those in their third or fourth year; $30,000 for those in their fifth or sixth year; and $35,000 for those in their seventh or eighth year.
The move is likely to spark increases at other US-based firms as competition for the best talent is high.
UK government will reconsider threat to legal privilege
The UK government will continue to work with the legal profession over concerns that a new bill damages a fundamental pillar of the country's justice system.
The Investigatory Powers Bill in its present form could be used to intercept communications between lawyers and their clients but the government has now said it will work with the Law Society of England & Wales in order to preserve legal professional privilege.
"Safeguarding national security and preventing serious crime is vital, and it can be achieved without undermining our fundamental rights and risking miscarriages of justice," the Law Society's CEO Catherine Dixon said.