Staying relevant to our clients and their ever-changing needs, and the desire to make better decisions based on fact rather than instinct have always been a goal of good businesses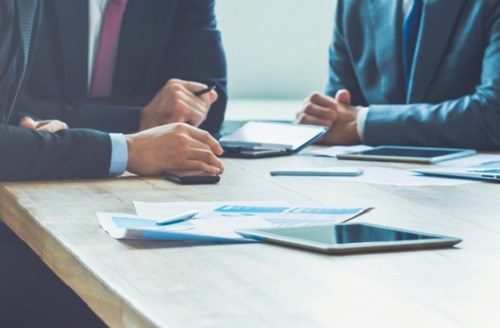 Innovation. It's the buzzword of the moment. Staying relevant to our clients and their ever-changing needs, and the desire to make better decisions based on fact rather than instinct have always been a goal of good businesses. But it astonishes me how many organisations fall back on familiar change levers – looking at new data and big data, advanced analytic capability, emerging algorithms, or technologies such as block chain and artificial intelligence. But these new concepts are not innovation. They are just tools that can help you innovate. They are enablers.
For me, the real questions are,
what are the critical problems we really want to solve
and
how do we innovate in a society that judges those who endeavour but do not succeed?
When did this become normal?
"Innovation" is a verb masquerading as a noun. It's about being entrepreneurial. It's about striving to improve the status quo within a given organisation. And it's about not expecting perfection instantly. This truth, as I see it, is challenging in many professional environments, which are filled with people who are used to doing business in a certain way that, by and large, guarantees them success.
To explain what I mean, consider nurturing innovation within your business like nurturing a child. We want our children to grow up to be the best they can and thrive independently, to view the world differently and to face their challengers head on. When I've talked to friends about the skills and abilities they hope to instil in their children, resilience is almost always at the top of the list. Yes, we love them and want them to be happy, healthy and wise – but we also want them to toddle that first step, fumble that first word, fall in love, take chances, try new things and
get up when they fall down
!
It's the same for innovators. They have to be resilient. They have to be prepared for failure, and to do it quickly, so they can get up and continue persevering after it inevitably happens. No-one succeeds at everything they set out to achieve. In the world of innovation, it's not the wild successes or the mistakes we make, but how we respond that matters. Like the child who eventually crawls, walks then runs, innovators who persist are rarely seen to have failed.
But like parenthood, innovation is more an art than a science. We do the best we can with the resources and knowledge available. There is no perfect.
When innovation is genuinely embraced by traditional business models, there can be a misalignment in both performance drivers and metrics. In turn, this may skew assessments of success and, accordingly, reward. To adapt and allow innovation to thrive, traditional firms will have to embrace the new drivers and reframe their measures of success. We need to encourage those who strive, support those who try but fail and truly praise the few who persist until they succeed. History tells me this is possible. After all, many professional services firms in Australia have been around for over a century and they have only stayed the distance by being adaptable and responsive to their markets.
We are all taught that the world does not revolve around us. I use this philosophy to define innovation: I want to engage with my client, listen to their needs and solve their problems, and I don't want to limit my thinking around how to do this. So what does it take to do this? Resilience.
Real resilience, in my opinion, is rare in the corporate psyche. Why? It's because innovation means trying new things when success is not guaranteed, where mistakes will be made and costs will inevitably be incurred. People within organisations who try to innovate, who view things differently or who leverage technology to achieve an enhanced outcome will, at some point, fail. That's simply the nature of things.
I don't think anyone argues against the value of effectively innovating. But I believe there is very little incentive for employees in a firm to successfully innovate without the support of management and appropriately adjusted metrics. For innovation to flourish, change has to happen at the DNA level of an organisation. Sometimes that comes with growing pains. But that's the whole point, isn't it? Growth.
We need to find a new normal – and quickly.
Nicholas Adamo - Bright Sparke CEO and Chief Innovation Officer at Sparke Helmore Lawyers