Senior officials, leaders and the legal community lauded the former jurist for his contributions to law and his character.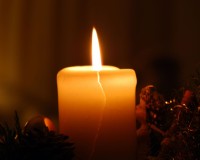 More than a thousand people attended the funeral of former Federal Court judge Alan Goldberg who passed away last weekend. He was 76.
Leaders of the community, politicians, government officials and his colleagues in the legal field all paid their respects to the well-respected jurist, a report from
The Australian Jewish News
said.
At the funeral on Monday were Federal Attorney-General
George Brandis
, Environment and Energy Minister Josh Frydenberg, former Victorian premier Ted Baillieu and fellow jurists and long-time friends Ray Finkelstein and Ron Merkel.
Finkelstein said in the funeral service that Goldberg was a "brilliant barrister" who had "the wisdom of Solomon" as a judge. Merkel said Goldberg was "a real mensch" who "helped to change all of us here today, and so many others, for the better".
Appointed an Officer in the Order of Australia in 2005, Goldberg also served as a Judge of the
Federal Court of Australia
for more than a decade.
He also became the president of the Australian Competition Tribunal, the deputy chairman of the committee advising the Victorian Attorney-General on racial vilification and the president of what is now Liberty Victoria.
In his career as a barrister, he was involved in many landmark cases over the last 50 years, including in the planned takeover of BHP by Holmes-a-court and the repeal of Tasmania's anti-homosexuality laws in the Rodney Croome case.
Goldberg ran for the Liberal Party preselection but was not selected. Frydenberg, in the funeral service, said that "it was clear to everyone that the Liberal Party's loss was the legal fraternity's gain".
"He will be greatly missed," Frydenberg added.
"Alan's wise counsel, loyalty and friendship will be sorely missed by everyone at AIJAC, where he played an important and valuable role over many years," said Australia/Israel & Jewish Affairs Council (AIJAC) executive director Colin Rubenstein.
Swinburne University, where Goldberg received an Honorary Doctorate of Laws in 2015, noted the jurist's distinguished career in the law and the protection of civil liberties.
In recognition of his career, the Alan Goldberg Scholarship has also been established at Melbourne Law School.
The launch of the scholarship was attended by Governor of Victoria the Hon. Linda Dessau AM, Justice of the
High Court of Australia
the Hon. Michelle Gordon, Chancellor of the
University of Melbourne
, Elizabeth Alexander, as well as other dignitaries, the major donors and Mr Goldberg's family, a report from
J-Wire
said.