Employment practice strengthened at Clifford Chance in Hong Kong… Gowling WLG affiliate adds IP expertise…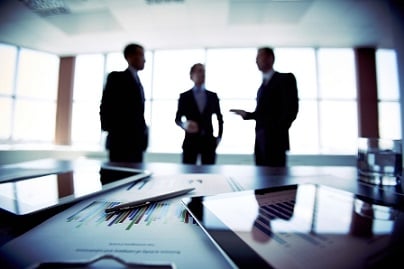 In-house lawyers say M&A due diligence needs overhaul
The role that the due diligence process has to the success of deals has been deemed 'limited' by in house lawyers.
In a global survey of in-house lawyers, legal services provider Axiom found that corporate legal departments feels confined to 'box ticking' rather than providing real value to the outcome of deals.
"Through our work with Fortune 500 companies, we've heard numerous stories about the limited role legal plays within M&A, and for that reason, we conducted this report to gain a more complete understanding of company behavior pre- and post- deal," said Conor Miller, Head of Corporate Transactions Services at Axiom.
"What we found not only validated those anecdotes, but, frankly, surprised us: even the world's largest companies and serial acquirers lack an integrated approach to M&A," added Miller.
The study reveals that over 85 per cent of the lawyers rank issues related to the quality of due diligence, integration or the misalignment between those processes as the number one or two area where they could do better.
More than three quarters of respondents said that M&A value would increase if due diligence was approached more strategically.
However, only 12 per cent of the lawyers said that integration is something they can influence, despite recognizing its importance. This appears to be due to remit, expertise or capacity.
In-house lawyers also say that they do not have enough clear information needed to execute a deal and few companies have a standardized deal playbook to leverage best practice for deals.
Having the right technology and talent within the legal department is also noted as a challenge to teams during the M&A process.
"Our hope is that these findings will help shine a light not only on why so many deals fail, but on the opportunities for companies, of all sizes, to employ a different approach in order to realize a greater return from their transactions," concluded Miller.
Employment practice strengthened at Clifford Chance in Hong Kong
Anita Lam has joined the litigation & disputes resolution team at Clifford Chance in Hong Kong.
The employment specialist has a particular focus on contentious employment, discrimination and data privacy disputes across multiple sectors including financial services, transport & logistics, education, consumer goods, healthcare, and energy.
Her appointment follows the recent lateral appointment of partner Angela Pearsall in Sydney and the promotion of international arbitration specialist Sam Luttrell to partner in Perth this month.
Gowling WLG affiliate adds IP expertise
Intellectual property lawyer Daniel Lee has joined the team at JurisAsia, the Singapore alliance firm of international firm Gowling WLG.
Lee adds experience gained as a patent examiner at the New Zealand Patent Office and managing a patent portfolio in a research organisation. He has specific experience of the tech sector.