The office will focus on transactions, disputes and Islamic finance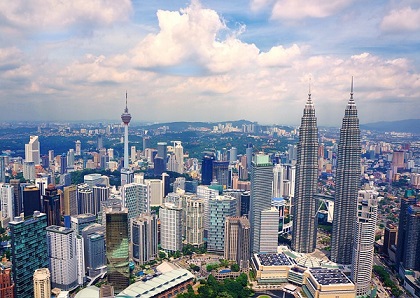 Herbert Smith Freehills
is set to open its ninth office in Asia in Malaysia after being granted a Qualified Foreign Law Firm licence by Bar Council Malaysia.
Expected to open in May, HSF says the office in Kuala Lumpur will focus on advice on transactions, disputes and Islamic finance.
The office will be the global firm's ninth in Asia and 27th in its global network. HSF says the establishment of the new office is its next step in the expansion of the Southeast Asia practice.
Once the Malaysia office officially opens, HSF's Southeast Asia practice will operate from four of the region's most important business centres – Singapore, Jakarta, Bangkok and Kuala Lumpur – handling matters for clients in all 10 ASEAN nations.
"I'd like to thank Bar Council Malaysia for approving our application and look forward to repaying its faith in our firm," said the firm's Sonya Leydecker.
"After working with Malaysian clients for over 20 years, we are delighted that we can now offer them legal expertise on the ground in Kuala Lumpur, providing easier local access to our international network for their overseas business," the CEO added.
"The new office will also be welcomed by our many international clients with existing operations and investments in Malaysia, and by those planning expansion into Southeast Asia."
HSF also plans Kuala Lumpur office to be a hub for the firm's Islamic finance expertise, with partners skilled in this area working in Kuala Lumpur on a regular basis.
"We are looking forward to contributing to the Malaysian legal, business and local communities as we grow our practice," said Justin D'Agostino.
"Developing local relationships is one of our key priorities, and we intend to continue working closely with Malaysian law firms, with whom we already have very strong connections," the Asia & Australia managing partner added.
Related stories:
Here are the 15 firms with the biggest deal values in Australasia for 2016
Lone non-US headquartered firm in Q4 Global M&A League Tables top 10