The set-up of the US firm's first Australia outpost may not go as smoothly as the transferring partners had hoped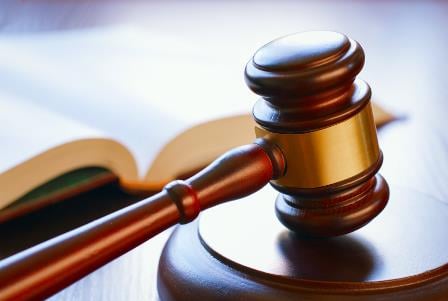 Herbert Smith Freehills
' lawsuit against eight partners who have resigned to launch White & Case Australia could delay the latter's full-fledged rollout in the country to at least September this year.
The case pending at the NSW Supreme Court will delay the American giant's complete Sydney opening, according to
The Lawyer
. HSF has six-month notice and restraining periods which could be implemented consecutively, and the top firm is intent on making the partners fully serve those periods, a report from
The Australian Financial Review
said.
Earlier this month, it was reported that HSF sued eight partners who resigned and have since signified their transfer to White & Case. Asia head of finance Brendan Quinn, head of projects Andrew Clark, and project finance partners Alan Rosengarten, Josh Sgro, Tim Power, Jared Muller, Joanne Draper, Joel Rennie are being sued by the 167 remaining partners at HSF.
HSF's Hong Kong partner Fergus Smith and Singapore partner Matthew Osborne have also left for White & Case, but they are not named in the suit. The 10-strong group of partners are estimated to control anywhere from $30m up to $50m in fees per year. Former HSF special counsel Michelle Keen and senior associates Adeline Pang and Greg Cochrane, who have since joined White & Case as partners and have opened the Melbourne office, are also not named in the suit.
According to
The Australian Financial Review
, Quinn started communicating with White & Case partner Arthur Scavone in September 2015 to meet and "take a deeper look at [their] respective client bases." By October 2015, Quinn emailed Rosengarten, Sgro and Clark about a meeting with Scavone and another White & Case partner, Eric Berg, in Hong Kong. Two months after, Quinn is said to have emailed the White & Case partners that he, Clark, and Sgro are already available. By August, Quinn was ready to leave, even sending an email to his personal address to remind himself about the vote, the offer letters, staff, accommodation, capital contribution loan, finance, set up and "when do we pull he pin." On the first day of September last year, the departing partners tendered their resignations within the span of an hour.
HSF said in filings to the court that the departing partners have confidential information that includes the firm's pricing and clients' business strategies that would be "highly valuable in the hands of a competitor law firm". Any competing firm with the information will be at an advantage to lure clients away from, and unfairly compete with the firm, said HSF.
The partners, who have instructed
Seyfarth Shaw
for their defence, said that the clauses effectively bar them from joining White & Case "at all in any capacity" and prevents them from "practicing as lawyers in their chosen vocation in their field of specialist expertise."
HSF has a history with Seyfarth Shaw. The US firm hired five HSF partners three years ago, for its eight-member founding team in Australia. That same year, two HSF partners joined another large American firm,
Quinn Emanuel
Urquhart & Sullivan, when it opened its office in the country.
In the fiscal year 2016, HSF's global revenue was $1.4bn and profit per equity partner (PEP) was $1.4m, said The Australian Financial Review. According to data from
The American Lawyer
, White & Case's latest revenue was about $2b with PEP of about $2.63m. Seyfarth Shaw's latest gross revenue was at about $769m with PEP of about $1.32m. Quinn Emanuel is the world's second-most profitable law firm for equity partners, according to
The American Lawyer
's 2016 Global 100 list. While its latest gross revenue was just $1.36b, its PEP stood at an impressive $5.76m, topped only by Wachtell, Lipton, Rosen & Katz's $8.6m.
Related stories:
White & Case confirms new Aussie offices
HSF sues eight partners who launched White & Case Australia