A&O appoints head of China desk in Australia… Billions in lost revenue for legal sector on no-deal Brexit…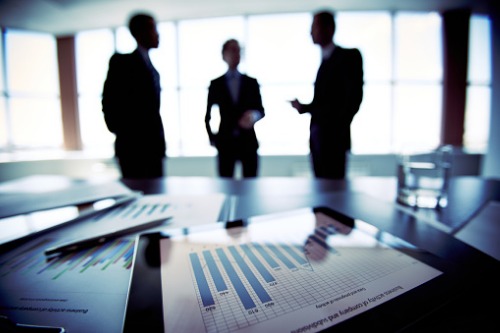 Hogan Lovells to go solo in Joburg with separate SA firm
Hogan Lovells is restructuring its operations in South Africa with a new office in Johannesburg and a separation for the existing firm.
The firm has been operating in the country since combining with legacy firm Routledge Modise in 2013 and operating as Hogan Lovells South Africa while remaining operationally and financially separate.
Hogan Lovells will now establish its own office in Johannesburg while Hogan Lovells South Africa will be renamed and operate separately, although both located in the same building.
Five partners and approximately 15 other lawyers will make up the new Hogan Lovells, joining from the current one. The current Hogan Lovells South Africa will then comprise 21 partners and 50 other lawyers.
The firm says that the talks which have resulted in the split – which will be after a two-month transition period – have been amicable and allows both businesses to achieve their own strategic aims.
Hogan Lovells' Global Business Services Center in Johannesburg is already a fully-integrated part of the global firm.
A&O appoints head of China desk in Australia
David Lam has been appointed counsel and head of China Desk (Australia) at Allen & Overy in Sydney.
He is qualified to practice in the PRC as well as Hong Kong and England; and has worked extensively on projects under the Belt and Road Initiative (BRI) and has been deeply involved in BRI-related Chinese government and industry initiatives.
"Chinese investment continues to play a significant role in shaping the market in Australia and in the region more generally. Our market leading combination of top tier local and international expertise is an excellent fit for a lawyer with David's experience and client relationships," commented Adam Stapledon, Head of Allen & Overy's Banking and Projects practice in Australia.
Billions in lost revenue for legal sector on no-deal Brexit
If the UK leaves the EU without a deal the legal profession could take a hit estimated at GBP £3.5 billion.
The Law Society of England and Wales warned this week that the sector would suffer a significant slowdown if there is a no-deal Brexit and it is urging the UK government to protect the legal services market and the right of British lawyers to practice in the EU.
"Such an agreement should replicate the Lawyers' Directives, which provide EU-wide rights on services and establishment, as other models are unlikely to deliver the comprehensive practice rights that have substantially contributed to the UK legal sector's large export surplus of £4.4bn as of 2017," said society president Simon Davis.
He added that precedents exist, such as the agreement that the EU has with Norway, Lichtenstein, Iceland, and Switzerland.
"The UK legal system is globally respected and the liberalisation of services in the EU has directly contributed to its success," Davis said.