The case involves a property settlement between a husband and his wife with dementia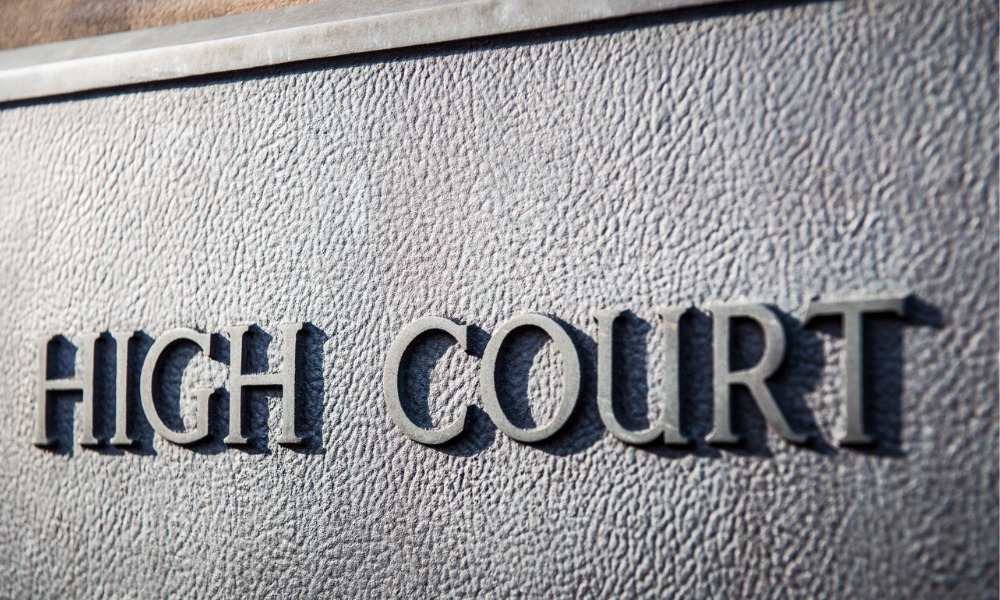 The High Court is set to rule on a case that seeks to clarify the impact of an alleged breakdown in the de-facto relationship between a husband and a wife on property settlements.
As per submissions made for Fairbairn v. Radecki, Fairbairn (the wife) and Radecki (the husband) entered into a de-facto relationship around 2005 or 2006. Both were in their fifties and had separate adult children from previous marriages.
By definition, under a de-facto relationship, the domestic affairs and agreement of living together "has a clear understanding as to separation of each other's financial affairs and property interests."
In 2015, Fairbairn began showing signs of cognitive decline and was later diagnosed with a progressive form of dementia. To manage her need for ongoing nursing care and support, she was admitted to an aged care facility following a hospital stay in 2017 as a result of a fall she sustained at home.
According to court records, the ongoing management of Fairbairn's personal and financial affairs has been "highly conflictual," and Radecki had been in dispute with Fairbairn's children over how her needs should be met. Radecki and Fairbairn's children were embroiled in continuous litigation, which in 2018 resulted in the appointment of an NSW trustee and guardian (TAG) for Fairbairn.
The TAG decided to sell Fairbairn's only substantial asset, a property valued at around $700,000, to shoulder the costs of Fairbairn's stay at the aged care facility. Radecki, who was residing in the property at the time, challenged the decision.
Court records indicated that Radecki would "not voluntarily move out" of the property, and that he "generally resents" the TAG's involvement in Fairbairn's financial affairs.
The TAG commenced proceedings before the Federal Circuit Court against Radecki, arguing that there had been a breakdown in the de-facto relationship between him and Fairbairn. The TAG sought property settlement orders, including a sale of the property.
According to 90SM of the Family Law Act 1975 (Cth), in property settlement proceedings a court may issue an order that alters the property interests of the respective parties in the event of the breakdown of a de-facto relationship.
The primary judge at the Federal Circuit Court declared that the de-facto relationship between Radecki and Fairbairn had broken down. Subsequently, Radecki made a successful appeal to the Full Family Court.
In his current appeal before the High Court, Radecki seeks a declaration that the basis of the de-facto relationship no longer existed.