The team is headed by two partners, including Dentons' former national employment practice head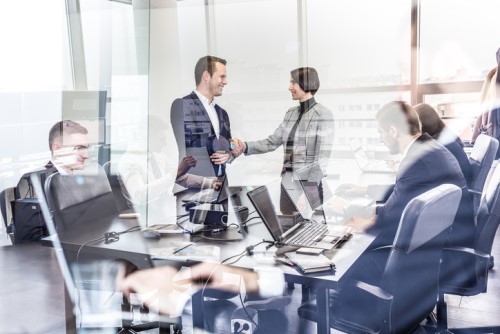 HFW is launching an Australian employment law practice on Monday after scoring a 10-strong team led by two partners from the world's largest law firm.
The team from Dentons is headed by Mark Sant and Brendan Milne. HFW also confirmed to Australasian Lawyer that the team includes two special counsel, one senior associate, three associates, and two staff.
Sant, who has more than 25 years' experience in complex employment and industrial relations issues, is the national head of the Australian employment practice at Dentons. Milne specialises in contentious and non-contentious employment and industrial relations matters, with particular expertise in industrial disputes and enterprise bargaining.
HFW is in a period of sustained international expansion. In the current fiscal year, the firm has added 24 new partners, with nine internally promoted and 15 laterally hired across Abu Dhabi, Brussels, Dubai, Hong Kong, Houston, London, Rio de Janeiro, and Riyadh. The global, sector-focused firm also launched in eight new markets since 2016. It most recently agreed to a cooperation arrangement in Brazil and opened a new office in Abu Dhabi.
"Mark and Brendan are very accomplished and highly regarded practitioners who will deliver a first-class service in industrial relations and employment matters, which is a key requirement for our clients in all of the industry sectors in which HFW operates," said Gavin Vallely, HFW's Australian managing partner.
Richard Crump, HFW's global senior partner, said that the launch of the Australian employment practice is "another important step in the continued development" of the firm's Australian business.
"We have been in Australia for more than a decade and our practice in the country has grown tenfold over that time. We have ambitious plans to continue our growth in Australia and aim to double the size of our business within the next four years," said Crump.
With the new practice, HFW will be able to service clients on all aspects of employment law in Australia. The launch also comes at a time when the country's employment law landscape is in a period of change.
Just last year, key changes to casual employment; the approval of enterprise agreements; protection for whistleblowers; the labour hire industry; modern slavery protections; family and domestic violence leave; and flexible working arrangements were observed, HFW said. Further changes are expected this year with the coming Australian federal election and a potential change of government.
"Australian industrial relations and employment law is becoming increasingly complex and with so many legislative changes, it can be hard for clients to keep up," said Sant. "We are expecting a surge in demand for our industrial relations expertise in light of the union movements focus on addressing long term wage stagnation and the prospects that the Australian Labor Party, if elected later this year, will make changes to industrial relations laws to give unions and employees more options to address this very significant issue."
"The team is really excited to be joining a dynamic and fast-growing firm that demonstrates an entrepreneurial spirit in the way it delivers for its clients. HFW is a great fit for our team and our clients and has a very exciting strategy," he said.