What's the strongest law firm brand in the world?... National firm renews commitment to reconciliation…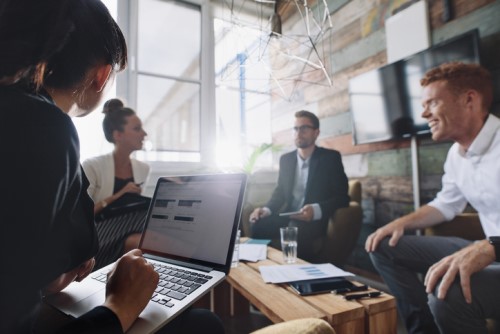 HFW has announced further expansion of its global operations with the launch of a standalone consulting business.
HFW Consulting will initially target clients in Australia, Asia, and the Middle East.
The business will advise clients on issues relating to people, technology and risk & reputation. It will be led by the law firm's director of learning and development, Chris O'Callaghan.
"HFW Consulting was launched in response to increasing demand from clients to help them develop their businesses, enhance their people and protect them against risk. We have been providing ad hoc consulting services to several clients for more than a year, so thought it was time to formalise our offering," said O'Callaghan.
Global senior partner Richard Crump added that it makes sense to build on the firm's reputation among its key sector groups and the trust that clients have in its advice.
"Broadening those relationships to include consulting services is a natural next step and means that we are even better able to provide clients with the best and most commercially effective advice possible," he said.
What's the strongest law firm brand in the world?
Adapting to the new world is key to gaining brand strength according to an annual ranking of the World's Strongest Law Brands.
The report from Acritas puts Baker McKenzie at the top for the ninth year in a row while Eversheds Sutherland is the fastest-growing in the 2018 rankings.
"We have always been an innovative Firm, the original legal disruptors if you will, but new competition and technology is driving the pace of change faster than ever before," said Baker McKenzie global chair Paul Rawlinson. "Today's recognition is a reminder of what we have achieved in the last 12 months and I am extremely proud of the passion and hard work from all our people."
Acritas CEO Lisa Hart Shepherd says it's not just brands that innovation impacts.
"Our data shows clients who recognize a firm as innovative, on average, award double the Net Promoter Score and take a two thirds higher share of spend," she says.
The rankings are based on interviews with senior legal services buyers in more than 1,600 organizations with revenues of at least $1 billion.
As client needs change, the strongest firms include those that can meet those demands, including coverage. The firms showing increased strength this year include those that are established in Mainland Europe; vital as Brexit approaches.
Hart Shepherd says the strongest firms have developed strategies to deliver competitive advantage.
"There has never been a more important time for firms to be data-driven in setting and gaining support for strategy, focusing on investments that will deliver return and reducing expensive periods of indecision and debate," she said.
The Acritas Global Elite Law Firm Brand Index 2018 Top 10:
| | |
| --- | --- |
| 1 | BakerMcKenzie |
| 2 | |
| 3 | |
| 4 | |
| 5 | |
| =6 | Allen & Overy |
| =6 | |
| 8 | |
| 9 | Freshfields Bruckhaus Deringer |
| 10 | |
National firm renews commitment to reconciliation
Allens has renewed its commitment to reconciliation with its fifth Reconciliation Action Plan.
It outlines the firm's commitment to advocacy for reconciliation, pro bono legal support, creation of employment opportunities, investment in commercial relationships, and improved cultural capacity; and includes several new commitments to be achieved by 2021.
Among new commitments which the firm aims to achieve by 2021, the firm will ensure at least 15% of new pro bono matters are on behalf of Aboriginal and Torres Strait Islander clients or public interest organisations working on projects related to reconciliation.
"The RAP seeks to identify the areas in which our firm, as a leader in the legal profession, can make the most meaningful contribution towards building reconciliation with Aboriginal and Torres Strait Islander peoples," commented managing partner Richard Spurio.