New APAC infrastructure co-head for Clyde & Co… Pinsent Masons partners with AI firm to drive contract analysis…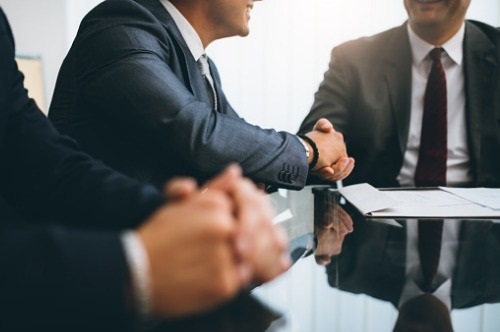 HFW adds new power to global litigation team
Following its recent portfolio litigation funding deal with Augusta, global firm HFW has announced a new partnership to further boost its litigation practice.
The partnership gives the firm's lawyers access to a system from litigation analytics startup Solomonic, which uses detailed court data to enhance predictions, optimise case research and improve outcomes.
"Combining Solomonic's data with our experience and expertise as litigators will allow us to be more efficient and effective as lawyers, and ultimately enable our clients to make more informed, commercial decisions about resolving their disputes," said Noel Campbell, Head of HFW Litigation.
The deal is a two-way one, with Solomonic calling on HFW's litigation experience to further develop its system and expand it to new modules and jurisdictions.
New APAC infrastructure co-head for Clyde & Co
Clyde & Co has appointed a new joint head of infrastructure for its Asia Pacific region, one of two hires announced by the firm in Singapore.
Dispute resolution specialist Jon Howes specialises in domestic and international arbitrations, mediation, adjudication and expert determination.
He has joined from Pinsent Masons MPillay LLP along with construction and infrastructure-focused arbitration specialist Sean Hardy, who becomes a partner of Clyde & Co Clasis Singapore Ltd as the firm sets its sights on the expansion of the construction sector in the APAC region.
David McElveney, joint head of APAC infrastructure, said that the aims to have the leading construction and infrastructure team in the region.
"One of the great strengths of the firm is our local law capability through Clyde & Co Clasis in Singapore. Our considerable specialist experience in the infrastructure sector, combined with local law capability, creates a market leading proposition," Mr McElveney said.
Pinsent Masons partners with AI firm to drive contract analysis
Pinsent Masons is trialling a new partnership with an AI startup as it looks to further its use of the technology for contract analysis.
The international law firm has been using its in-house solution TermFrame ERA for its Banking team since 2012 but the partnership with Genie AI aims to push contract analysis further.
"We believe that Genie will complement our existing suite of legal tech tools by allowing us to add an element of assessment in understanding whether a particular contractual provision is drafted according to, short of or goes beyond market practice, and ultimately whether provisions meet, exceed or fall short of particular client standards based on their preferences and documentation standards," said partner Lucy Shurwood. "This would provide invaluable insight for us and our clients and give us information that we would otherwise have to manually-review."