Slater & Gordon UK hit by 'Quindell' counterclaim… New book examines the laws and morals behind the financial crisis…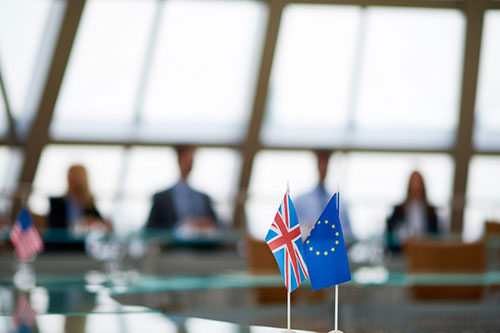 Herbert Smith Freehills joins Brexit challenge for former PM
Former British prime minister Sir John Major has brought in Herbert Smith Freehills as the legal challenges to the government's Brexit strategy heats up.
HSF partner Andrew Lidbetter is instructing barristers The Rt Hon Lord Edward Garnier QC and Tom Cleaver of Blackstone Chambers.
Sir John's involvement is alongside Gina Miller who is represented by Mishcon de Reya and Blackstone Chambers barristers; they are seeking a judicial review on new PM Boris Johnson's plan to prorogue parliament ahead of the Brexit deadline of October 31.
Slater & Gordon UK hit by 'Quindell' counterclaim
The legal action taken by the former UK business of Australian-listed Slater & Gordon has taken a new twist.
The Watchstone Group, formerly known as Quindell, has made a counterclaim against the UK law firm alleging secret meetings between the firm's advisers and its own led to a lower price for the deal.
Slater & Gordon UK is seeking £637m in damages following its acquisition of Quindell's legal services division. The deal ultimately led to the separation of the UK business from the Australian company.
The Watchstone Group is seeking £63m in damages in its counterclaim.
New book examines the laws and morals behind the financial crisis
It was a decade ago that the world was in the midst of the Great Recession, a financial crisis that spanned the globe having started in the US financial system.
A new scholarly book by banking and finance legal authority Dr. Gerald Nels Olson examines the congruent moral and legal principles of the American money system and makes a legal case for enforcement of accountability for financial crises.
"Persistent and progressive money debasement is the source for all serious systemic financial crises and my book makes a case for legal accountability," Olson said. "This work establishes that the crisis in 2008 was not only simply immoral or wrong but also illegal, the result of intentional violation of the foundational legal requirements of honest, safe, and sound money and banking."
The book is called Money, Morality and Law: A Case for Financial Crisis Accountability.