Eight firms, with a combined workforce of 6,800, participate in the inter-firm poll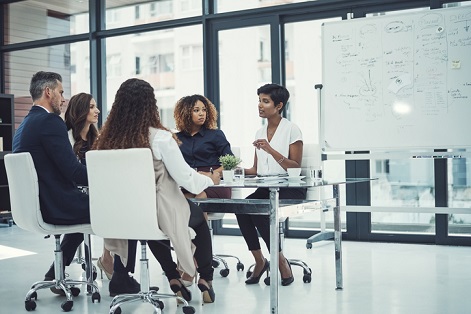 The country's leading law firms launched today an in-depth survey that's expected to have a major impact on cultural diversity efforts in the years to come.
The launch of the inaugural "Law Firm Cultural Survey" comes after 11 firms of the Managing Partners' Diversity Forum committed to a focus on cultural diversity in March 2017, heeding the call of the "Leading for Change' publication that the Australian Human Rights Commission released in July 2016.
The commitment includes the development of an in-depth study of cultural diversity across each of the signatory firms. The signatories also committed to undertaking the survey; tracking cultural diversity data at partner and senior leadership levels; reviewing position descriptions and key competencies for senior leadership roles; and sharing experiences in relation to the effectiveness of programs such as unconscious bias training to overcome barriers to progress, the group said.
Allen & Overy (A&O), Ashurst, Baker McKenzie, Clayton Utz, DLA Piper, Herbert Smith Freehills (HSF), King & Wood Mallesons (KWM), and Norton Rose Fulbright (NRF) are participating in the initial survey, launching it to a combined workforce of 6,800.
Allens, Corrs Chambers Westgarth, and MinterEllison – who are also signatories to the combined effort – have already conducted their own internal surveys. They will share high-level trends within their firms to the other law firms, the group said.
Establishing a baseline
The survey will establish a reference point to measure progress in the area every year, Baker McKenzie partner Richard Gough said.
"What this survey does for the first time is to measure our cultural mix in a systematic way across each law firm, including seniority bands. We've developed a robust quantitative methodology which means we'll establish a baseline and can then track trend and progress in a reliable way from year to year as the survey is repeated," he added.
"This means that we can finally have an informed discussion about cultural diversity and leadership in our workplaces based on data, not anecdote. It will uncover hidden strengths and also hidden hurdles to career progression. For the first time we'll be able to identify exactly where change is needed, and we'll be able to measure progress."
Gough, who leads the BakerDNA cultural diversity initiative, and Danielle Kelly, who is head of diversity and inclusion at HSF, took the lead in developing the initial study.
"This is about cultural change and leadership in Australia's law firms. We know anecdotally that our people are increasingly from different cultural backgrounds. And we want the leaders of our workplaces to reflect the diversity of our community and clients, but is that happening? The answer is that we don't really know - we have no data, and the true extent of our cultural diversity is hidden" Gough said.
Andrew Pike, HSF's regional managing partner for Australia said that diversity and inclusion has multiple benefits.
"Fostering diverse and inclusive workplaces is not only the right thing to do, it's good for people and good for business. Like most sectors in Australia, the legal profession has a way to go in addressing this important issue. That's why it's fantastic that eight leading firms are putting aside competitive rivalry to collaborate on this survey," Pike said. "By coming together to gather data and share insights, we hope to shine a light on the issue, and ultimately help to ensure that there is a diverse range of perspectives both at leadership level and throughout the profession."
Omnipoll contributed to the design of the survey, which will run for three weeks. The professional survey firm will also collate the results of the voluntary and anonymous survey. The Asian Australian Lawyers Association and the Australian Human Rights Commission were also involved in the design of the survey.
Of utmost importance
A&O Sydney managing partner Jason Denisenko said: "The importance of diversity in leadership is now widely recognised in corporate Australia, but there is still much to be done to realise our diversity goals. While the most obvious barriers are being torn down, there are many more subtle, concealed obstacles to progress that are yet to be brought to light and removed. This survey will provide law firms with the data they need to make real, enduring and measurable change and to build strong, diverse leadership teams."
Richard Spurio, Allens' managing partner, said: "Allens is committed to providing an inclusive workplace, where diversity is celebrated and the contribution that different backgrounds and life experience bring to our firm is valued. A diverse and inclusive culture brings about many benefits to us, our people and our clients, which is why it remains a priority for Allens."
Barbara Phair, Ashurst partner and global board member, said: "As a global firm, having an inclusive culture and diverse workforce in Australia is incredibly important to us. The data from the survey will allow Ashurst to implement targeted initiatives that harness the varied backgrounds, beliefs and experiences of our people to further serve our diverse community of clients throughout the globe."
Robert Cutler, Clayton Utz chief executive partner, said: "Clayton Utz embraces diversity in all its forms - of people, experiences, backgrounds, thinking and ideas. It's important to us that our people genuinely feel they have every opportunity to succeed and that their cultural background is in no way a barrier. We hope the survey will provide some meaningful insights to help inform or improve our approach to diversity and inclusion in this context."
Melinda Upton and Jim Holding, DLA Piper's joint managing partners in Australia, said: "As a global law firm we want the diversity of our people to reflect the diversity of our countries, clients and communities in which we operate. This report will provide an important benchmark for our legal profession to review the current state of cultural diversity, and deepen our conversations about how to foster an inclusive environment for people of all backgrounds."
Berkeley Cox, KWM's Australian chief executive partner, said: "At KWM, we see cultural diversity as fundamental to delivering better outcomes for our people and our clients. We acknowledge that we have a way to go on this journey and we must take meaningful and deliberate steps that will help us get there. Benchmarking against a set of industry data and against a starting point is therefore very important in measuring our progress and building the evidence necessary to drive the change that we, and our competitors who share this commitment for the greater good, know we need."
Wayne Spanner, NRF's Australian managing partner, said: "Having a deeper understanding of our cultural profile is a crucial step in ensuring we have a culturally diverse workforce that is well supported. This survey is an important step in helping us establish this baseline data, and to be able to share our responses and programs across the legal industry to best support all of our people. At Norton Rose Fulbright, we are committed to creating a more culturally and linguistically diverse workforce and supporting people from all backgrounds to succeed and advance."
Related stories:
Professors less likely to give law students of different gender, race top marks – US study
Minding the (gender pay) gap