Aussie Mega IPOs may return says Herbert Smith Freehills…Almost a third of global firm's new partners are from Asia…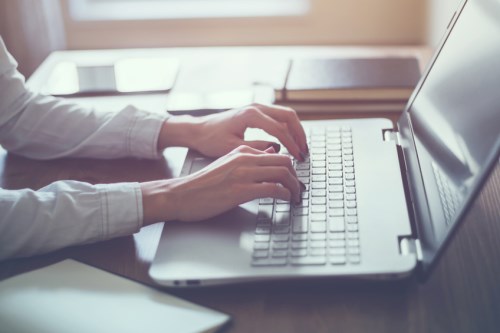 Gilbert+Tobin has launched a new online platform to advise and inform clients and lawyers digital technology.
The firm's Digital Domain offers advice on fast-growing tech such as AI, blockchain, cybersecurity and the Internet of Things; and draws on its experience in the field with a team of 25 lawyers specialising in the digital space.
"Talking to our clients we noticed a common theme coming from senior leaders struggling to understand new technologies and their relevance to their businesses," explained G+T partner and head of the firm's Technology and Digital practice, Sheila McGregor. "With the regulatory environment evolving quickly and new laws such as the Mandatory Data Breach Notification now here, there's a real risk that many people will find themselves caught out and left behind."
The platform is available via the firm's website and is intended to expand as new technology issues emerge.
Aussie Mega IPOs may return says Herbert Smith Freehills
The conditions are right for Australian mega-IPOs in 2018 according to a new report from Herbert Smith Freehills.
The firm says that 2017 was disappointing from the perspective of IPO activity, especially for larger deals. There were none at the AU$1 billion + level.
Most of the new listings on the ASX were for companies raising less than $50 million with the financials sector leading the pack.
This year though has some positives, even with economic conditions more volatile. This is in part due to investment capital being freed up by recent large deals.
"From a sector perspective, technology, food, healthcare and mining services are likely to experience strong IPO activity in 2018," said Herbert Smith Freehills partner and Co-Head of Australian Equity Capital Markets, Michael Ziegelaar. "Along with some mega IPOs, we also expect to see more small IPOs in 2018 following success in this space last year."
Almost a third of global firm's new partners are from Asia
Linklaters has announced 27 new partners to its global network including nine in Asia.
The latest round of promotions includes 9 practices led by corporate and finance & projects; 11 offices and 6 regions; 17 males and 10 females; and all take effect from 1st May 2018.
In Asia, the new partners are: Chris Yip (Corporate), Maggie Ng (Banking), Stephen Song (Capital Markets), Gloria Cheung (Capital Markets), James Warboys (Banking) and Denise Fung (Disputes) in Hong Kong; Hirofumi Taba (Projects) in Tokyo; Joo Hee Lee (Projects) in Seoul; and Nicholas Edwards (Corporate) in Abu Dhabi.