Kira Ip's big lesson over the past year is that things may not always go as planned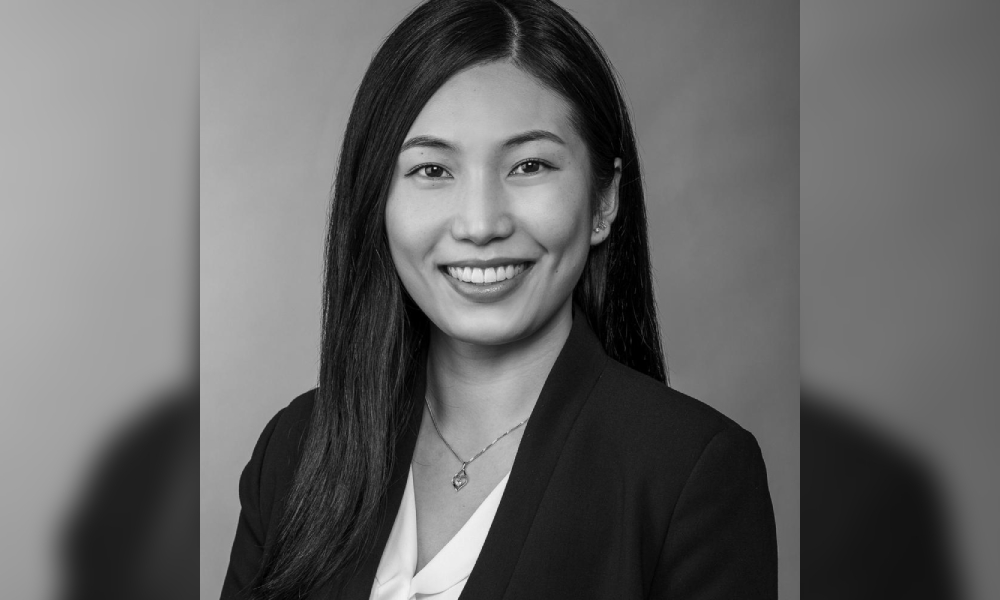 The biggest lesson Kira Ip has learned over the past year is that things may not always go as planned. Thus, the Greenwoods & Herbert Smith Freehills senior associate advises lawyers to embrace new opportunities, even if they do not seem to fit with one's plan, and take them as an important learning experience.
Ip and her colleagues have grasped the opportunity while under lockdown to pursue hobbies like baking, and have sought to stay connected to one another through regular updates. Law firms, she said, will need to concentrate on the new ways of working that have been established, even after the pandemic has passed.
In this interview, Ip also talks about participating in STEPtember, looking forward to seeing her loved ones in person and her favourite part of being a lawyer.
What made you choose a career in law?
I chose a career in law because I really enjoyed my law units while studying at uni. I also had the opportunity to participate in a few clerkships and loved being able to work collaboratively and with other smart people.
What do you love most about your job?
I love the variety that working in law offers in terms of both the different issues and the people/teams. There is also an acknowledgment that we are all continuously learning, and this keeps me engaged and excited about work.
What is going on at the firm? Are there any new programs and initiatives that you're particularly interested in?
We are currently participating in STEPtember to raise money for cerebral palsy. This is a great initiative as not only does it help children and adults with cerebral palsy, it is also proving to be an amazing incentive for everyone to increase their physical activity levels. It has also been a useful team activity, especially for our Melbourne office as we are still working remotely.
What has been your proudest accomplishment in the last year or so? Or what's the biggest lesson you learned in the past year and what advice can you give fellow lawyers about it?
The biggest lesson I've learned in the past year is that things may not always go as planned. My advice is to try and embrace any new opportunities that arise even if at first they do not directly align with your plan (whether these are opportunities to go on secondments or working on different clients/in different industries). In my experience things generally work out to be better than expected, and if not, it will be a valuable learning experience.
What should the profession and law firms focus more on?
Now that lockdown has demonstrated that we can all work effectively while at home, I think the legal industry and law firms will need to focus on new ways of working post the pandemic. There is likely going to be a lot more people wanting to work from home a few days a week, and law firms will need to be able to facilitate and support teams that work more flexibly.
What has been the biggest challenge you and the firm have faced amid the pandemic?
The biggest challenge for our firm during the pandemic has been enabling everyone to work remotely while remaining connected with each other and as a team. We have been having a few calls consistently every week to catch up with each other and provide updates on our sourdough making, cake baking and other lockdown activities. I think many of us have become professional bakers (or are on the way to mastery!).
What are you looking forward to the most in the coming year?
Being able to see friends, family and colleagues in person and being able to travel – even if locally within Australia.