Norton Rose Fulbright hires senior government advisor... Slater and Gordon UK plans to revolutionize legal market...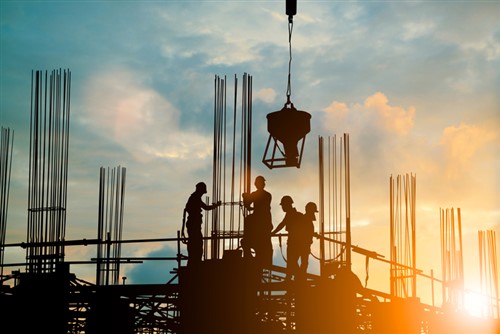 The development of an International Center in the Greater Bay Area represents a "significant strategic deployment" for King & Wood Mallesons, the firm's chair says.
At the end of April, KWM China Management Committee Chairman Zhang Yi announced the establishment of a Facilitation Working Group to build the new center.
With the firm's Shenzhen, Guangzhou, and Hong Kong offices set to play amore important role amid China's Belt and Road Initiative, the construction of a Greater Bay Area is a key development for KWM's regional and international position.
"With the unique depth and breadth of our expertise across these offices, in China more broadly, and across the region, we can provide an integrated service for clients to help deliver the vision of this globally significant urban development plan," said KWM global managing partner Sue Kench.
KWM China Managing Partner Wang Ling will relocate to Shenzhen to jointly promote the construction of the International Center.
Norton Rose Fulbright hires senior government advisor
Norton Rose Fulbright has hired senior government advisor and lawyer Bill Conley as a senior consultant in its Canberra office.
Conley was a former partner and office managing partner at Ashurst; and has recently been a consultant with King & Wood Mallesons in Canberra and Sydney.
He has advised the government for more than 20 years on several areas including strategic commercial and legal advice, and contract drafting and
negotiation in the procurement of major capital equipment including ships, submarines, aircraft and vehicles, as well as their sustainment.
Conley will work closely with NRF national head of government and deputy managing partner Michael Greene.
"Our extended Commonwealth and state government teams play a crucial role in advising government departments and agencies, which are among our most valued clients," said Greene. "We are pleased to have someone of Bill's experience join our government practice and our Canberra office. We will work with him to keep meeting the needs of Commonwealth and state organisations and those that work in the broader government sector.
Slater and Gordon UK plans to revolutionize legal market
Slater and Gordon in the UK is hoping to revive its fortunes with a major investment in the future of the country's legal services market.
The company, which is now separate from the Australian-listed firm and essentially owned by lenders, plans to invest £30 million (AU$54m) in new technology and broadening services over the next three years.
As the firm continues to restructure its operations it is streamlining its locations into regional hubs and will unite its two legal entities which make up the group – Slater and Gordon Lawyers and Slater Gordon Solutions Legal (formerly Quindell) – into a single Alternative Business Structure (ABS).
"Unifying the Slater and Gordon group as one ABS means we can operate more efficiently and consolidate expertise across the group, enabling us to improve our customer experience even further," said new Chief Executive, David Whitmore.
The UK firm, which has focused on the personal injury sector, will also grow other practice areas including employment, residential conveyancing and family law.