Overall IPO deals decline but North America outperforms its peers… Clyde & Co makes milestone governance move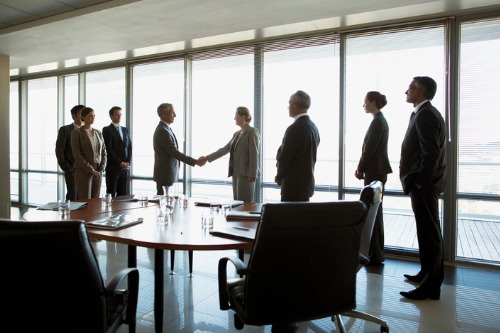 Global legal business announces its largest acquisition to date
DWF has announced an agreement to acquire a 400-strong law firm in Spain as part of the strategy to expand the reach of the global legal services business.
The firm will acquire leading independent Spanish law firm Rousaud Costas Duran ("RCD") for up to 50.5 million euros in shares and cash; and is its largest acquisition to date.
The deal will add 3 offices, 40 partners among around 400 people, and a network of connections in the Iberian Peninsula and Latin America.
"The Acquisition is consistent with DWF's strategy of acquiring complementary businesses with high levels of recurring revenue and strong cash generation," said DWF Group CEO Andrew Leaitherland. "RCD will sit within the International division which remains one of the priority growth opportunities and therefore priority areas for the Group's capital allocation."
Overall IPO deals decline but North America outperforms its peers
There were fewer IPO deals in 2019 amid some sizeable declines in the Asia Pacific and EMEA markets; and a decline in cross-border deals.
However, mega-deals in North America helped the region buck the global trend according to Baker McKenzie's analysis.
The firm says that total IPO activity globally fell by 20% to 1,242 and capital raised fell 8% to U$206.1 billion.
Domestic IPO activity fared better with total capital raised up by 4% to USD 167.4 billion, although the total number of domestic IPOs dropped by 20% to 1,048.
Although the Asia Pacific market saw a significant decrease from a year ago - the number of IPOs overall fell to $90.4 billion from 776 listings, a drop from $109 billion and 927 listings in 2018 – China saw strong domestic activity.
"Uncertainty will always influence the markets, with few major financial centers escaping unscathed this year," said Ivy Wong, Baker McKenzie's Head of Asia Pacific Capital Markets. "While the disturbances in Hong Kong did hamper activity to a degree, performance remained relatively stable – as the infrastructure and investor base was still reliably there for issuers. Alibaba is a good example of this.
In North America, domestic IPO deal value moved to $58.1 billion in 2019 from $44.3 billion in 2018, a 31% increase that was driven largely by a number of high-value deals.
Christopher Bartoli, Baker McKenzie's head of North America Capital Markets says that some companies have delayed IPOs to refocus their business models and profitability paths following investor concerns.
"Despite this, domestic capital raising in North America hit its highest level since 2014 and we expect to see the region continue to buck the global trend well into Q1 2020 as issuers look to list ahead of the 2020 elections," he said.
Clyde & Co makes milestone governance move
International firm Clyde & Co has appointed its first ever independent management board members.
Former Lloyd's of London CEO Dame Inga Beale and former Grant Thornton US CEO Stephen Chipman will join on 1 January 2020 in what senior partner Peter Hirst says is a significant move for the firm as it seeks to "ensure that we have industry-leading governance and decision-making structures in place that reflect the size, global nature and ambitions of the firm."
Between them, the two new management board members bring vast experience of the insurance sector and financial management of partnerships.