Only 3 things matter to clients when choosing a law firm... China to lead the world for foreign trademark applications...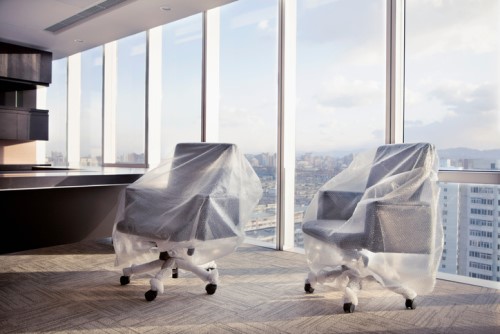 Herbert Smith Freehills lawyers and staff in London will be moving to new offices in September this year.
Almost 500 people will move from the current Finsbury Square office to a new location in the Canary Wharf business district. It's a move reminiscent of the firm's decision to move some of its Sydney workforce to Macquarie Park; that office opened last month.
"This initiative supports our service delivery strategy, in how we innovate and adapt to a changing world and how we deliver services," said CEO Mark Rigotti. "We are committed to creating a workplace – and a workforce – for the future, empowering our staff to work how they want to work."
The new London hub will house most of the firm's London business staff, it's London Alternative Legal Services team, and there will be space for lawyers and staff from other offices to use its agile and collaborative working space.
The firm will retain its main London headquarters, Exchange House.
Only 3 things matter to clients when choosing a law firm
Having a strong brand is a vital component of winning new business and a new report has ranked some of the biggest law firms for their branding excellence.
The BTI Consulting Brand Elite 2018 considers firms based on what it says are the only three factors that clients and potential clients use to size up a law firm.
These are: client experience, premium work, and innovation.
Drawing on almost 700 interviews with corporate counsel at the world's largest organisations, the report ranks firms for their ability to excel in those three criteria.
Topping the list this year is Jones Day, followed by Skadden, Latham & Watkins, Dentons, and DLA Piper.
The report highlights that firms that are deemed to offer a great customer experience are most likely be recommended to others and short-listed for new work.
Providing premium work means that clients are more willing to pay a premium price; and those firms that provide premium work are more likely to be industry leaders over the long term.
Meanwhile, the most innovative firms are considered to offer something competitors do not and add value from efficiency and new services and products.
China to lead the world for foreign trademark applications
In just two years' time, China will overtake the US for foreign trademark applications according to a new report.
Trademark research firm CompuMark says that the number of applications from Chinese firms to international jurisdictions doubled in just two years to 120,000 in 2017.
China also took the lion's share of new applications on its domestic register (60%).