Is Asia Pacific's data protection up to standard?... AI solution for Maddocks...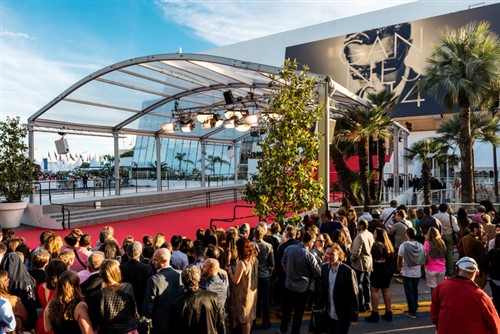 When law firms are depicted in the cinema it is usually part of the plot of a sensational courtroom drama, but a global law firm's logo and name has appeared in a movie at this year's Cannes Film Festival.
Dentons was the legal partner of Cold War, a movie by Oscar-winning director Paweł Pawlikowski, who won best director at the festival earlier this month.
The firm is officially credited in the film and its logo appeared for the first time on the big screen in Le Palais in Cannes.
The firm's involvement included representing two separate clients - the main producer (Opus Film) and the financing institutions (Cofiloisirs).
Is Asia Pacific's data protection up to standard?
As the European Union implements GDPR, the quality of Asia Pacific's legal framework for data protection is under question.
The Asian Business Law Institute is asking whether the region's countries have sufficiently safe rules on the handling of personal data.
It says that the different rules and standards enforced by Asian countries on the cross-border transfers of personal information is a big concern for businesses.
Companies operating in China, Vietnam and Indonesia may need to incur additional costs to set up local data centres within these countries if data privacy laws prevent personal data generated by their citizens to be imported out of the country.
"This is a very complex area of law in Asia. ABLI's role is to put forth practical solutions to policy makers and legal practitioners. We will do this by drafting recommendations to law makers and governments, in collaboration with experts, data protection regulators and the industry from
across the region. The first set of recommendations for a more cohesive framework for cross-border data transfers in Asia will be ready in the first months of 2019," said Dr Clarisse Girot, Senior Research Fellow and Leader of the Data Privacy Project at the Asian Business Law Institute (ABLI).
The institute is publishing its compendium Regulation of Cross-Border Transfers of Personal Data in Asia free of charge on its website from today (28 May).
AI solution for Maddocks
Another Australian law firm has chosen the Luminance artificial intelligence solution to streamline its due diligence.
Maddocks' partner Ron Smooker says the addition of AI technology will benefit its lawyers.
"The platform provides our lawyers with an instant insight into the data room, allowing them to structure our review and deliver considerable time savings and efficiency gains compared to a manual review alone," he said.