International firm announces merger… Clyde & Co adds to partnership in Hong Kong… Apple sued by Chinese media regulator…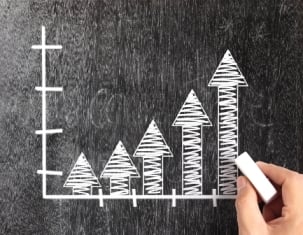 Global IPO market patchy but Australia, NZ show strength
The global IPO market staged a comeback in the second quarter of 2016 - especially in Australia and New Zealand - but the half-year comparison with 2015 was disappointing.
Analysis by EY shows that there was a 120 per cent rise in capital raised (U$29.6 billion) and a 29 per cent increase in deal volume (246) in Q2 following the weakest first quarter since 2009.
However, the half-year results are weak compared to the same period in 2015 with 437 deals (down 38 per cent) raising $43 billion (down more than 60 per cent).
Capital raised was up 755 per cent in the US and 187 per cent in EMEIA. Australia and New Zealand saw the strongest global growth (820 per cent) but the overall Asia-Pac gain was just 20 per cent on weaker proceeds from China.
Although half-year volume and capital was lower for the first half of 2016 compared to 2015 in Asia Pacific, EY sees growth for the second half of the year with 800 companies in mainland China preparing to go public.
International firm announces merger
DLA Piper
has announced a merger in its Nordic region; it expects to combine with Swedish firm Grönberg Advokatbyrå on 1
st
October 2016. Grönberg is one of the oldest law firms in Sweden and its lawyers will relocate to DLA Piper's Stockholm office post-merger.
DLA Piper, known in the region as DLA Nordic, became the first global firm with a truly pan-Nordic presence when it merged with Finnish firm Peltonen LMR earlier this year.
Clyde & Co adds to partnership in Hong Kong
Joyce Chan has joined the Hong Kong office of Clyde & Co as a partner. Her practice focuses on advising financial services institutions and intermediaries on a broad range of regulatory and corporate matters. She joins from DLA Piper in Hong Kong.
Apple sued by Chinese media regulator
China's State Administration of Press, Publication, Radio, Film and Television has filed a lawsuit against Apple Inc. claiming the US firm infringed its copyright in a movie made by its CCTV unit.
The lawsuit, filed in the People's Court in Haidian claims that Apple allowed the inclusion of an app in its online store, which allows the streaming of the movie without permission. Alibaba is also being sued.
If the court finds in favour of the plaintiff it is unlikely to cause Apple or Alibaba too much pain; total damages amount to around seven thousand US dollars.