Senior partner hire for HFW push in Asia Pacific... Law Society helps to protect legal professional privilege...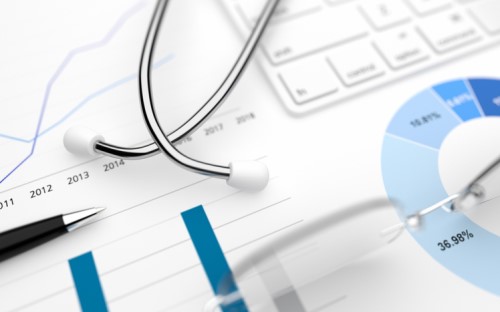 The first half of 2018 has brought a record number of announced deals in the healthcare sector globally according to a new report.
MinsterEllison's M&A Outlook: Australian Healthcare 2018 report shows that U$306 billion of deals were announced, averaging 81% premiums paid.
And the firm expects continued strength in the sector until the end of the decade.
"We expect that the next 18 months should see robust M&A activity in global healthcare," said Shane Evans, MinterEllison Partner and national Health Industry group leader. "Signals show that healthcare's deal boom is set to continue, with cashed up buyers chasing an increasingly narrow pool of assets that combine quality businesses with growth potential."
While some larger firms will be spinning-off healthcare divisions, while the industry faces challenges from an ageing population and increased regulation, MinterEllison highlights growing interest from several sources.
"There's also an overall trend towards building scale in the fragmented industry, more cashed up PE funds making new inroads into healthcare, and Chinese investment focused on strategic assets, advanced technologies and the commercialisation of IP," said Victoria Allen, MinterEllison's Deals Chair.
Australia is increasingly attractive the report says, with nearly AU$48 billion worth of M&A transactions over the last decade, representing 27% of all Asia-Pacific healthcare M&A since 1 January 2017.
Senior partner hire for HFW push in Asia Pacific
The head of HFW's global Fraud & Insolvency and Commercial Litigation groups has relocated from London to Hong Kong as the firm continues to push into Asia Pacific.
Noel Campbell has more than 20 years' experience of litigation in offshore financial centres and will continue to handle high-value and complex matters in the UK, the BVI, and other international jurisdictions, working with lawyers from across the firm's Fraud & Insolvency teams including Australia.
"We are seeing significant growth in client demand for specialist advice in Fraud & Insolvency and Commercial Litigation across the Asia-Pacific region and globally," said Campbell. "There are particularly strong synergies between China, where we have had an office in Shanghai since 1999, and the BVI, where we have a long track record of successfully litigating complex fraud and insolvency cases."
Law Society helps to protect legal professional privilege
A Court of Appeals judge has ruled against the UK's Serious Fraud Office and protected a vital principle of the legal system.
The original High Court ruling was that Eurasian Natural Resources Corporation Ltd must hand over documents prepared by its lawyers even though the company said they were covered by legal professional privilege.
The Law Society of England & Wales intervened, not because of the case itself but to protect the principle.
"Maintaining confidentiality and trust between a client and their legal adviser is fundamental to our legal system," said Law Society president Christina Blacklaws. "As a result of this ruling an individual or organisation facing criminal prosecution can be far more confident that discussions with their solicitors will remain confidential."