Five firms have emerged strong from the pandemic and ready for the future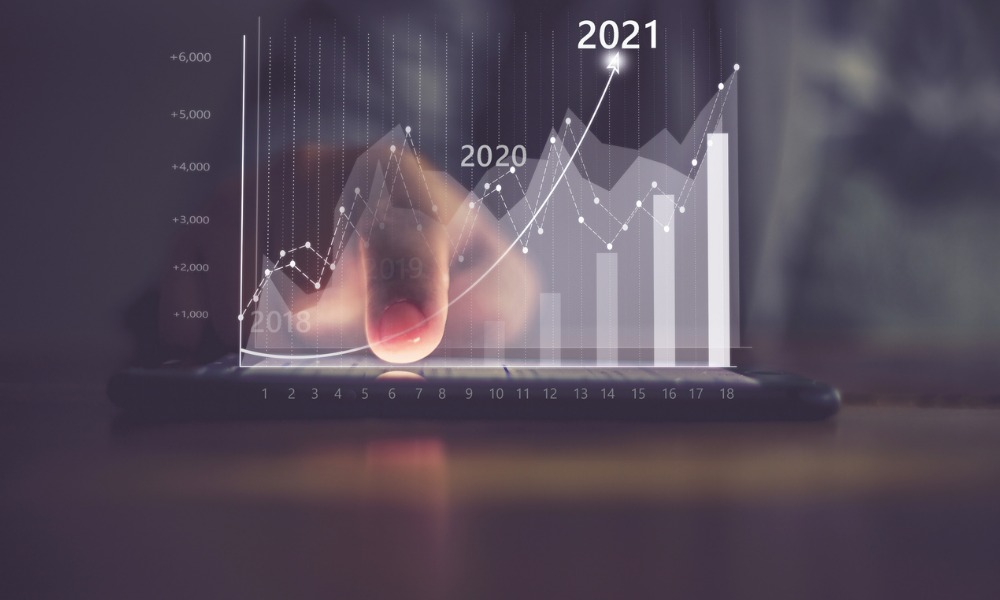 Ashurst, Clifford Chance, Kennedys, Herbert Smith Freehills (HSF) and Allen & Overy (A&O) have released their financial results for FY21-22, which reveal that the global firms have recorded strong revenue through a challenging period.
Ashurst
Ashurst confirmed that for the sixth straight year, it experienced more than 8% average annual revenue growth as its revenue came in at £798m as of the financial year ending 30 April. Australia was among the regions that performed well, along with the UK and Continental Europe.
Global CEO Paul Jenkins said that this was the firm's "strongest financial performance to date." He credited Ashurst's growth to its dedication to fulfilling its 2023 strategy and its efforts to collaborate across offices and practice groups to meet clients' needs.
"We have navigated as a firm through the immediate challenges of the pandemic. We are now seeing a new geopolitical and economic environment emerge – with rising inflation and interest rates, supply chain challenges, and an increasing focus on energy transition," Jenkins said. "As Ashurst marks its 200-year anniversary in 2022, we are in a strong position to embark on our third century."
Clifford Chance
Meanwhile, Clifford Chance logged a seventh straight year of record revenue at £1.969m at a year-on-year growth rate of 8% as of 30 April. In a firm first, profit per equity partner (PEP) came in at £2.04m.
"We are seeing the positive outcome of our long-term strategic focus to diversify our client base, continually increase our market share and grow in priority geographies such as the Americas," global managing partner Charles Adams explained. "Despite geopolitical uncertainty and signs of a slowdown in some markets, all our regions grew in income and net profit."
Kennedys
Kennedys' revenue peaked at £286m, with revenue in the APAC region ticking upwards by 11% to £42m compared to the past year. The firm confirmed that Australia was one of its burgeoning markets – last year, the firm established a branch in Perth, and relocated its Sydney base.
"I am very pleased that we have built upon last year's record figures with further growth. The figures reflect our continued growth into a significant global player and are a testament to the way our teams have continued to respond to and exceed client expectations. We continue to look to the future with real confidence and I expect to make further announcements regarding new offices and hires throughout the year," senior partner Nick Thomas said.
HSF
As of the end of April, HSF's unaudited revenue peaked at £1.103bn. Profit came in at £381.2m, while PEP was at £1,163,000. The firm said that these figures were its highest to date, and that this was the ninth straight year in which its revenue went up.
"This year's result was particularly pleasing, surpassing our record-breaking FY21 – a year which saw revenue and PEP exceed £1bn and £1m respectively for the first time," CEO Justin D'Agostino said.
He credited landmark deals the HSF team worked on, including the $32bn enterprise value acquisition of Sydney Airport by the Sydney Aviation Alliance.
"It's been a strong year right across the board, but in particular we have seen standout results from our corporate team due to the recent boom in M&A activity," executive partner for Australia and Asia Andrew Pike said.
He confirmed that the firm was bolstering its tax offering in Australia in addition to investing in ESG and data and cyber security.
"Despite headwinds impacting markets globally, we are optimistic about FY23. We're busy right across the firm. With headwinds comes the need for innovation, and we are in a strong position to support our clients as they continue to navigate the year ahead," Pike said.
A&O
At A&O, revenue came in at £1.94bn as of 30 April. A considerable chunk of this growth was contributed by the firm's US side.
The firm also credited its work in M&A and capital markets.
"Last year we demonstrated the power of our international platform to meet the sophisticated needs of our clients in an increasingly complex landscape for global businesses. Our clients are facing major new challenges and we have invested to broaden our capabilities to support them as well as expand our expertise in key markets to maintain our industry-leading local depth connected by global reach," global managing partner Gareth Price said.
"The global economy continues to be impacted by high inflation and the business environment for our services has been softening in recent months. We expect these conditions to persist in the coming months, but we remain confident that our diversified business provides resilience and positions us well for the more challenging conditions ahead."