Singapore firm secures landmark win against Chinese billionaire… Hong Kong lawyer among firm's most partner promotions ever… Simpson Thacher advising on landmark Asia-Pac luxury retailer deal…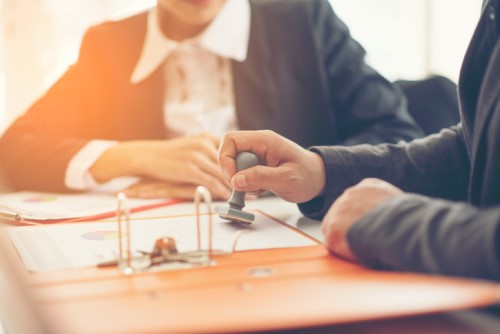 Kobre & Kim has secured an important win by enforcing an arbitration award against Chinese billionaire Jia Yueting, the high-profile businessman who founded tech conglomerates Le.com and LeEco.
The global firm says it is the first known success by Jia Yueting's creditors to freeze and enforce against his assets outside of China.
Jia Yueting was placed on China's list of debt defaulters in 2017 and has since remained in the US despite the Beijing Bureau of the China Securities Regulatory Commission openly ordering him to return to China. Jia Yueting has claimed that he is staying in the US to perform his duties as the CEO of Faraday Future, an electric vehicle start-up company based in California which is co-founded and substantially owned by him.
On December 5, 2018, the Eastern Caribbean Supreme Court ruled in favor of To-Win Capital, allowing the award creditor to proceed with freezing Jia Yueting's shareholdings in Faraday Future through his nominee and various layers of offshore holding companies. The court also granted permission to enforce the Chinese arbitration award against Jia Yueting in the British Virgin Islands.
Kobre & Kim's multi-jurisdictional team included lawyers based in Shanghai, British Virgin Islands, and Hong Kong.
Hong Kong lawyer among firm's most partner promotions ever
Global US-headquartered law firm Quinn Emmanuel has announced its largest partner promotion round in its 32 year history.
The 14 new partners are mostly in the US with a Hong Kong lawyer among the 4 from international offices; Harold (Hyunshik) Noh specialises in international arbitration as well as cross-border litigation and white-collar crime.
"We have the best young lawyers anywhere – it's part of our commitment to bringing clients the best," said managing partner John Quinn. "Our electing so many partners this year reflects the quality of our hiring and our ability to train and nurture the world's best young legal talent."
Simpson Thacher advising on landmark Asia-Pac luxury retailer deal
New York-headquartered international firm Simpson Thacher is representing global investment firm KKR on its investment in Asian luxury retailer V3 Group.
The landmark investment of up to 500 Singapore dollars representing an enterprise value of approximately S$1.7 billion.
V3 creates, develops and owns brands in the lifestyle, wellness and specialist fixtures markets. It's brands include OSIM, TWG Tea and ONI.
The Simpson Thacher team for this transaction was led by Partner Ian Ho.