HSF has 29 new senior associates in Australia...Banning offensive trademarks breaches US constitution rules court...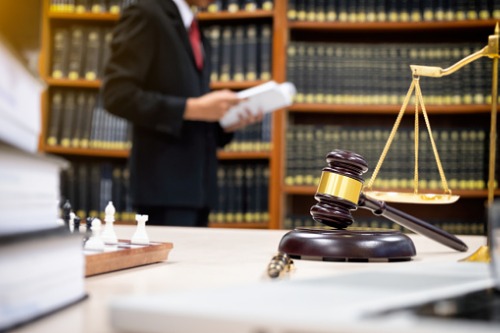 Global firm launches apprenticeships for legal project managers
Clifford Chance wants to nurture future legal project management through a new apprenticeship initiative.
The firm says that it is in response to increased use of project management on its clients' most critical work and will enable it to find the future stars within the tight market for talent.
The scheme has launched in the UK with six young people becoming Legal Project Executive apprentices with the potential for a permanent role at the firm after 18 months of training.
"Clients are at least as enthusiastic about legal project management as we are. It already delivers better outcomes, and the potential will only increase as the tools and techniques we develop to deliver our work become more sophisticated," said UK managing partner Michael Bates.
HSF has 29 new senior associates in Australia
Herbert Smith Freehills have promoted 29 lawyers to senior associate in Australia.
Effective from 1 July 2019, the promotions span the firm's Australian offices and include lawyers from its Corporate; Disputes; Employment, Industrial Relations and Safety; and Finance, Real Estate & Projects practices.
The new senior associates are:
Corporate
Christian Bourke, Sydney
Melisa Chan, Sydney
Lauren Faba, Melbourne
Nicola Greenberg, Melbourne
Alexandra Lorenzi, Melbourne
Bianca Marcocci, Sydney
Ken-Chai Ooi, Sydney
Phillip Smith, Brisbane
Disputes
Nuwan Dias, Melbourne
Brendan Donohue, Melbourne
Christopher Kahwaji, Sydney
Jodi Kerley, Brisbane
Yilong Li, Melbourne
Laura Morfuni, Melbourne
Breigh Smith, Melbourne
Phillip Sparkes, Sydney
Employment, IR & Safety
Giacomo Giorgi, Perth
Graeme Tanner, Sydney
Finance, Real Estate & Projects
Joshua Attard, Melbourne
Thomas Ellicott, Melbourne
Peter Ip, Sydney
Stephanie McSwiney, Melbourne
Amandi Panagoda, Melbourne
Joshua Singer, Melbourne
Wesley Taylor, Melbourne
Joshua Todd, Melbourne
Lan Wei, Sydney
Emily Wilson, Perth
Yun Yong, Sydney
Banning offensive trademarks breaches US constitution rules court
A ban on offensive or immoral trademarks in the United States has been overturned by the Supreme Court.
The ruling that blocking such trademarks is unconstitutional and contrary to the First Amendment on freedom of expression, follows an unsuccessful attempt by a clothing firm to register its trademark in 2011.
Entrepreneur Erik Brunetti says that his company name FUCT stands for 'Friends U Can't Trust' and is pronounced as four separate letters. But the US Patent and Trademark Office blocked the registration citing a federal law prohibiting "scandalous" trademarks.
While the Supreme Court's ruling this week has favoured Brunetti, it is based on the freedom to express ideas and justices noted it should not simply be used as a way to "coarsen our popular culture."
Reacting the ruling, Cooley senior counsel John Crittenden noted: "The ruling will free businesses that use arguably "immoral" or "scandalous" marks to seek registration with the USPTO and may encourage businesses to roll out new brands that capitalize on shock value."
He also comments that the ruling could lead to other challenges to speech-based elements of trademark law and that Congress could still opt to tackle the 'vulgar' trademark issue with a revised law.