Caltex alliance with Woolworths fuelled by HSF... DLA Piper helps women take on the establishment...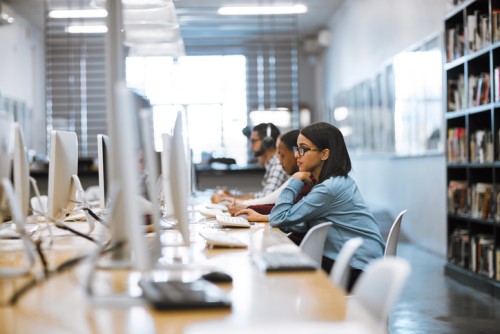 Hogan Lovells is launching a fixed-fee legal solution for providers of online learning programs.
Expected to begin in September, the service will offer a tool kit and survey of around 15 jurisdictions where online education courses are most popular.
It will also provide access to its compliance resource HL Engage along with advice from its lawyers around the world.
The service will cover the issues facing cross-jurisdiction online learning such as foreign and domestic authorization, tax, and privacy considerations.
Caltex alliance with Woolworths fuelled by HSF
Leading Australian fuel supplier and convenience retailer Caltex has been advised by a team from Herbert Smith Freehills on its strategic alliance with Woolworths.
The alliance extends the relationship between Caltex and Woolworths to include a new convenience offering and wholesale food supply.
Caltex is a long-standing client of HSF and the Sydney-based team advising on this transaction was led by partners Tony Damian, Kristin Stammer, and Stephen Dobbs; supported by executive counsel Melanie Bouton, special counsel Ian Reid, and senior associates Tess Mierendorff, Kwok Tang, Jayne Walker and Daniel Johnson.
Partners Liza Carver and Patrick Gay along with senior associate Asa Tan led the competition aspects of the transaction.
DLA Piper helps women take on the establishment
DLA Piper is acting for five daughters of British hereditary peers as they challenge laws barring them from standing for election to the House of Lords.
UK law means that titles only pass down to male heirs and the daughters are part of campaign group Daughters' Rights which argues that this is discrimination contrary to article 14 of the European Convention on Human Rights.
DLA Piper legal director Paul Hardy explains why this case is going to the European Court of Human Rights.
"Daughters' Rights' applications to the European Court of Human Rights in Strasbourg raises profound questions about sexual equality and membership of the House of Lords," he said. "These cannot be heard in a UK court because national courts are prohibited from adjudicating on the legality of parliamentary proceedings."