Top priorities for law firms revealed… Disputes practice boost for Jones Day in Hong Kong…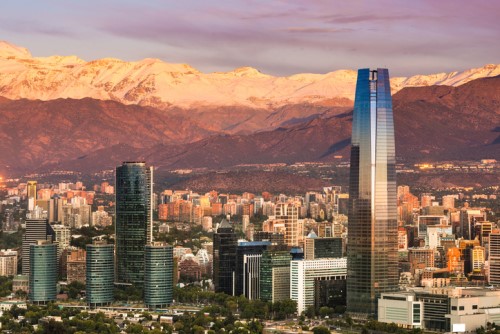 Global firm expands Latin American offering
DLA Piper and its relationship firm BAZ have announced a merger to develop a stronger presence in Chile.
BAZ|DLA Piper will combine with Noguera, Larraín & Dulanto to create a 60-lawyer firm on 1st April 2018 which will be known as DLA Piper BAZ NLD.
"When we announced our relationship with BAZ in 2016, it was with the intent to expand our capabilities to one of Latin America's largest economies through a firm with an elite reputation and history of institutional success," said Roger Meltzer, DLA Piper's global co-chair and co-chair of the Americas.
Top priorities for law firms revealed
A new survey of law firms highlights the importance of the client experience.
Legal tech firm Zylpha has polled law firms for the third consecutive year and found that 92% of respondents ranked optimising client care as their most important priority, up from 78% last year.
Practice brand management and client perception are also increasingly important with 87% saying it's a priority, up from 75% last year.
The third priority is new technology (82%) with benefits for both efficiency and client perception. Integrating with cloud-based services and security are among the key issues in this area.
"The results of the survey, from over 200 respondents have shown a shift to client care, enhanced client perceptions and the technology to back these up," said Zylpha's David Chapman. "This bodes well for clients as many of the changes will make access easier and reduce costs. Other than that, issues such as security and cyber risks are a constant but the potential threats posed by Brexit are not yet registering."
Disputes practice boost for Jones Day in Hong Kong
Linh Lieu has joined the global disputes practice of Jones Day in Hong Kong as of counsel.
She joins from Davis Polk, where she has been on secondment to an international bank over recent months. She was previously with Clifford Chance, Norton Rose Fulbright and MinterEllison.
Acting as local or international counsel, she has worked extensively with board directors, committees, and senior management of major corporations and financial institutions on matters across Hong Kong, China, U.S., U.K., India, Korea, Japan, and Australia.