Hogan Lovells partners asked for capital injection… Facebook, Google, Apple united in Trump legal challenge…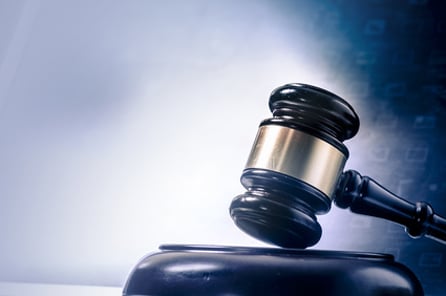 Global firm aims to reimagine the business of law
A global law firm says that it will "reimagine the business of law" with the launch of a new innovation program.
Baker McKenzie
will focus on changing client needs, new industry dynamics and digitization across the economy; with a global program headed by a newly-formed Innovation Committee.
The innovations that could be seen firm-wide include reinventing multiple practice areas and addressing long-term business changes.
The firm has partnered with Washington DC boutique consultancy Peer Insight, which is known for its use of 'Design Thinking' to transform services and business models.
Client challenges will be the starting point for innovations and the firm will consider several key areas for investment including machine learning, transformation of services and technology.
"We need to re-design how we deliver legal advice in a way that makes sense for our clients. Our Innovation framework enables us to do exactly that," said Erik Scheer, Executive Committee member.
The innovation program will bring together partners from across Baker McKenzie's locations and practice areas including Sydney-based banking & finance partner Astrid Raetze, and Singapore IP partner Andy Leck.
Hogan Lovells partners asked for capital injection
The partners of Hogan Lovells have been asked to commit millions of dollars over the next five years to provide flexibility for the global firm's working capital.
Partners have been asked to put an extra 7.5 per cent of capital contributions until 2021, the Law Society Gazette reports; that will amount to around AU$163,000 per partner and a collective total of around $81.5 million.
Deputy chief executive David Hudd told the Gazette that capital contributions from partners have not kept pace with the growth of the firm in recent years but the increase has been in place since 2015 and will continue into the next decade.
Facebook, Google, Apple united in Trump legal challenge
Three of the world's biggest companies are among 97 who have backed a legal challenge to US president Donald Trump's travel ban.
Facebook, Google and Apple filed briefs late on Sunday saying that the president's executive order is damaging for their businesses by restricting talent hiring, increasing costs and damaging international competition.
The firms have filed their papers in San Francisco but they hope to help the challenges by the states of Washington and Minnesota in outlawing the ban on those born in seven mainly-Muslim countries.