The deal was completed in a particularly short period of time, the lead lawyer says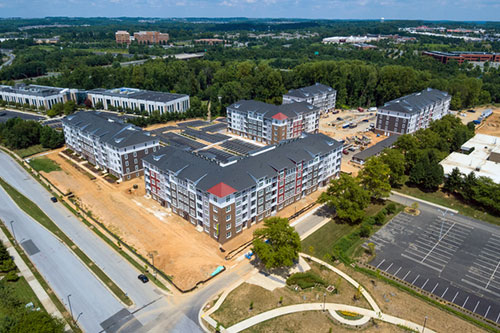 Gadens has helped refinance a mixed-use development in Brunswick, Victoria.
The national firm advised the PS Loan Trust as senior financier in the refinance of the residual stock for Cornwall Apartments, which is made up of 53 residential units and a retail shop.
The Gadens team was headed by Peter Grotjan, banking and finance partner. He was supported by associate Martin Nguyen, whom he praised for doing "a fantastic job" in getting the deal done "within a short period of time."
The team from PS Loan Trust, a leading debt fund that lends $1m to $30m to mid-market property developers and investors, was headed by director Joseph Cavin, who was supported by Gary Fryar, head of credit.
"We are pleased to support an experienced property developer in managing efficiently its working capital requirement by enabling an early profit. Our facility was structured in a way that provided the developer with a flexible capital solution without compromising our measured investment approach. We are glad we benefited from the expertise and diligence of Gadens' associate Martin Nguyen, which enabled us to achieve finance close within three weeks," Cavin said.