International firm makes landmark practice head move… Board changes at Slater and Gordon…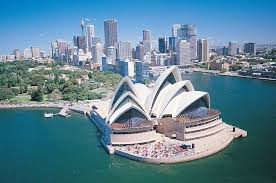 Gadens focuses on collaboration at iconic Sydney location
The Sydney office of Gadens will soon be based in one of the city's iconic buildings.
The firm will move to the MLC Building at 19 Martin Place from 11th June with its new offices designed for collaboration with technology and purpose-built spaces for client engagement and working.
"The firm's rapid growth in Sydney has seen Gadens look for new office space not only large enough to accommodate our ongoing expansion, but that is adaptable to modern collaborative ways of working," said CEO Grant Scott-Hayward.
The firm will also relocate its Adelaide office in June while Melbourne will relocate to Collins Arch at the beginning of 2020.
International firm makes landmark practice head move
Pinsent Masons has appointed a new global practice head for its Advanced Manufacturing & Technology team; and for the first time it's not a London-based partner.
Munich-based Florian van Baum is a founding partner of the office, the firm's first in Germany which has since been joined by Dusseldorf and Frankfurt.
He succeeds David Isaac who remains with the firm alongside his role as chair of the UK Equalities and Human Rights Commission.
Van Baum's current position as Head of Munich office is filled by Nina Leonard, another of the office's founding partners.
Board changes at Slater and Gordon
Mark Dewar has been appointed to the Board of directors at Slater and Gordon.
He is senior managing director in Australia of the independent global advisory firm FTI Consulting and has a wealth of business advisory and transformation knowledge.
Meanwhile, Nils Stoesser has resigned from the board.
"On behalf of the Board and management at Slater & Gordon, I would like to thank Nils for his support and guidance throughout the difficult period of the Company's recapitalisation and the period of stabilisation that has followed since," said the firm's chair James MacKenzie, who also welcomed Mr Dewar's appointment.
The firm's Board now comprises James MacKenzie (Chair), Mark Dewar, Merrick Howes, Michael Neilson, Elana Rubin, John Somerville (Managing Director and Chief Executive Officer) and Jacqui Walters.