The reporter, who added prejudicial material to her report, may be found in contempt of the Victorian Supreme Court.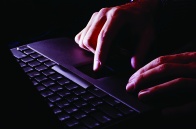 Victoria Supreme Court Justice Lex Lasry dismissed a jury hearing a murder trial because of a report published by Yahoo7 which included prejudicial material.

According to SBS, Sydney journalist Krystal Johnson who wrote the report relied heavily on a Herald Sun story but added information to the report.

Lasry has summoned Johnson for an explanation and said she could be held in contempt of the court.

"If she's not in Melbourne then she can be brought to Melbourne. I want this explained to me," the judge said. "To publish this material is…scandalous."

The Australian said that the Herald Sun report Johnson based hers on was described in court as "not problematic," with the judge finding fault only with the Yahoo7 report.

"Unfortunately this material contains other information which should never have seen the light of day in the public media and which has had a significantly adverse effect on the future of this trial," the judge said, later apologising to the family of the victim.

No later trial date has been set yet.

According to SBS, Johnson, who is a 2014 journalism graduate from Sydney's Macleay College, is a morning news producer at Yahoo 7.