Stan Tsaridis, special counsel at Wotton + Kearney, reveals how he ended up in law and what he would do if he was prime minister for a day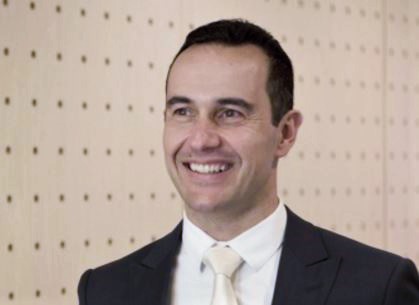 Five minutes with Stan Tsaridis, special counsel at Wotton + Kearney.
What made you decide to become a lawyer?
I never really had an interest in Law. A friend and I decided to "give it a go", and before I knew it, I finished Law School, had a job, got married and the rest is history. I have definitely grown into my profession.
How long have you worked at W+K
and what brought you to this position?
I have been with W+K for 16 months. Its reputation as a leading Insurance Firm and the opportunities offered were challenging and enticing.
What's the strangest case you've ever worked on/been involved with?
I was involved in a case where the plaintiff alleged he suffered significant internal abdominal injuries when eating a tampered Mars Bar which had a razor blade inserted. To this day, I cannot work out how the razor blade went unnoticed to the plaintiff after he admitted the wrapping was tampered with upon purchase.
If you could invite three people for dinner, dead or alive and excluding family and friends, who would they be and why?
King Leonidas of Sparta- to confirm how many Persians were really at Thermopylae; Eva Mendes- my wife won't mind me saying but simply because she is Eva Mendes; Jesus / Buddha- The enormous influence they have had on my life.
You're based in Sydney– where's the best place to go for a drink and/or dinner after work?
Definitely the wrong person to ask. I frequent "Club Home" where traditional Greek cooking is on the menu. Seriously though, all venues in Sydney are great. You really can't go past Opera Bar though in summer. Its location is amazing.
What's the best piece of advice (work or personal) you've ever been given?
Pain and Suffering in life are inevitable. Misery, however, is an option.
Do you have any hobbies/interests outside of work?
Gardening, bushwalking, staying fit and spending time with my wife and daughters.
Complete this sentence: If I wasn't a lawyer, I would be…
Hosting my own gardening show.
What do you think will be single biggest issue facing the legal space in Australia in 2016?
Difficult question. In my area of Insurance Litigation, I would say the need to consistently evolve as a lawyer and a firm to meet client demands and stay ahead of the very competitive pack.
If you had Malcolm Turnbull's job for one day, what would you do?
Introduce a four day working week.
What do you love about your job?
The wonderful people I have met and the friendships created.
What would you change about your job right now if you could?
Eliminate Timesheets.