Five years after the spectacular collapse of what used to be one of New York's most prestigious law firms, a former top executive is facing prison time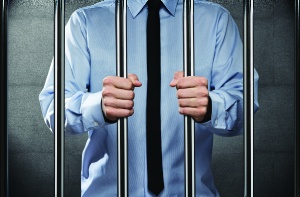 Joel Sanders, the former chief financial officer of failed US BigLaw outfit Dewey & LeBeouf, has been convicted of three counts of accounting fraud in Manhattan on Monday,
according to
The New York Times
.
The conviction, handed down via a split verdict after the jury deliberated for five full days, comes nearly five years after the downfall of what used to be one of New York's most prestigious firms. It is still considered the largest collapse of an American law firm.
Sanders, who faces up to four years in prison, will appeal the verdict, according to his lawyer, Andrew Frisch.
He was on trial with another former Dewey executive, Stephen DiCarmine, who was acquitted of the same charges. The former executive director of the firm told the
Times
that he believed Sanders is innocent.
The verdict comes about 20 months after an earlier criminal proceeding ended in a mistrial. The new trial at the State Supreme Court in Lower Manhattan, which began in January, delved into whether Sanders and DiCarmine deliberately hid the firm's money problems from financial backers.
Dewey & LeBeouf was created by the 2007 merger between Dewey Ballantine and LeBoeuf, Lamb, Greene & MacRae. At its peak, it had more than 1,300 lawyers and more than 3,000 employees around the world.
After acknowledging in 2012 that reported financial performance might be inaccurate, the firm, which was deep in debt, saw a mass exodus of about two-thirds of its equity partners.
Related stories:
Two AU deals rank among 10 largest US law firm acquisitions over past decade
Former KWM EUME partners asked to donate up to £2,500 to 'hardship fund'