Clients are driving a sea change towards fixed-fee billing in the UK, but one firm based in Australasia is torn over the potential implications for the quality of legal advice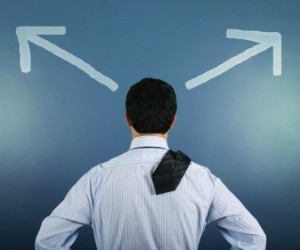 Clients are driving a seachange towards fixed-fee billing in the UK, a firn based there has claimed, though not all Australasian firms are convinced that fixed fees suit certain types of legal work.
Most law firms in Australasia still earn the majority of their income by billing clients by the hour. However, in a post-GFC market where clients are wanting more bang for their buck, many law firms have claimed they are being forced to look at alternatives.
UK-based fixed price law firm Riverview Law client manager, Nicola Lathe, told
Australasian Lawyer
that common themes in business and commerce, which may have nothing to do with the law, are nevertheless affecting the way legal practices interact with their clients.
"The future will see legal businesses and large organisations pay a premium for pragmatic, IT literate, numerate and commercially aware advisers who can communicate succinctly, play as part of a team and problem solve and also have a legal qualification," she said.
Lathe said Riverview's own research shows clients themselves are driving the perceived change.
"They don't want to be charged every time they pick up the phone or send an email. This is where Riverview Law stands out. We offer transparency and certainty in our fixed price model across a range of services."
New Zealand law firm Duncan Cotterill's business development and marketing head, Malcolm Harrington, says his firm offers both pricing systems.
"As a full service firm which works with a range of clients spanning NZX listed companies to high net worth individuals, you need to have a range of pricing structures aligned to doing what is right by your clients," Harrington said.
"The benefits of this are to provide clients with certainty and control and enable both the client and us to be aligned on understanding the scope of the work required. For a client which operates a panel, it's also beneficial because they are able to directly compare the costs of law firms who have been asked to pitch and price the work. Competition is beneficial for both the buyer of legal services and the firms pitching competitively for the work - if they understand their position in the market and the value they can deliver to clients," he adds.
However, Auckland-based corporate law firm Anderson Creagh Lai founding partner, Phil Creagh, says a strictly fixed-price model can present economic –and even ethical – issues for New Zealand firms, and others in Australasia.
"Some work suits this and some simply doesn't," he says. "The driver of this is predictability and/or simplicity and carve-outs of the unexpected on individual cases or work, or having the ability to average costs on an 'overs and unders basis' over bulk or repeat assignment work and therefore taking a commercial risk that it is well informed."
Creagh says that, if lawyers agree to do one-off, unpredictable work at a fixed cost, then "inevitably", there is a driver to reduce the time spent and not advocate as hard or as long as one would under a traditional billable hours system.
"[This] therefore potentially compromises the level of professional service brought to bear…and this compromises the crucial professionalism of what we do, which the public will not forgive."
While Lathe admits that, in creating Riverview Law, the founders had the advantage of being a new entrant without the need to update legacy technology, culture or people, she also notes that there's a common feeling of "if it aint broke, don't fix it" amongst traditional law firms – and that, she believes, is a dangerous misconception.
"More firms are realising that change is happening and that they need to embrace it," she says. "The numbers of firms [in the UK] that have gone into administration over recent months only further highlights the need to change. Law firms need to catch up with the other professional services sectors which have used the fixed-fee model for years – or else they are in danger of being left behind."
Want more on this?
Read about new Australian firm
Hive Legal
's efforts to pioneer alternative pricing in Australia:
Hive Legal expects 'journey' on value pricing