Sandra Steele, partner at K&L Gates tells Australasian Lawyer why she moved from an in-house role back to a firm.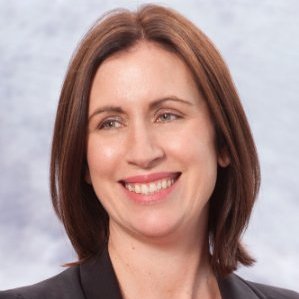 Sandra Steele, partner at K&L Gates tells Australasian Lawyer why she moved from an in-house role back to a firm.
What made you decide to become a lawyer?
I planned to become an English teacher until a high school assignment turned my attention to a legal career. I researched life at the Bar and decided law was definitely for me.
How long have you worked at K&L Gates and what brought you to this position?
I joined K&L Gates a few years ago after 7 years in-house as the assistant general counsel for Lend Lease Building. I learnt a lot in that role – managing a large legal team and working on some exciting projects. I never planned to work in house but I'm glad I did.
What's the strangest case you've ever worked on/been involved with?
When you work in-house you are seen by some as a general practitioner of law – some documents I was asked to review and advise on had nothing to do with construction!
If you could invite three people for dinner, dead or alive and excluding family and friends, who would they be and why?
I'd invite an artist, a comedian and a musician – so, Frida Kahlo, Kristen Wiig and Brandon Flowers.
You're based in Sydney – where's the best place to go for a drink and/or dinner after work?
Home – my husband is a master chef!
What's the best piece of advice (work or personal) you've ever been given?
Don't put your personal life on hold for career prospects. Promotions and awards will come if you work hard and stay committed. Keep balance in your life and enjoy it – never feel guilty about time away from work or the family – enjoy the privilege of having both.
Do you have any hobbies/interests outside of work?
My 3 daughters and supporting women in the construction industry. After 7 years as national president, I remain a huge supporter of NAWIC (National Association of Women in Construction) and its mission - to champion and empower women in the construction and related industries to reach their highest potential.
Complete this sentence: If I wasn't a lawyer, I would be…
An English teacher . . .
What do you think will be single biggest issue facing the legal space in Australia in 2015?
Shrinking demand for external legal services due to tightening budgets & ever increasing competition from international firms. Lawyers in today's market need to find something unique to differentiate themselves and learn to innovate.
If you had Tony Abbott's job for one day, what would you do?
Advocate against all forms of discrimination.
What do you love about your job?
I moved to K&L Gates from an in-house role and was given a blank canvas to grow my practice my way. I have recently become the Practice Group Leader for the Real Estate & Construction Practice in Australia. Aside from the opportunities given to me, I love working with my team and my clients the most.
What would you change about your job right now if you could?
I would eliminate timesheets.