Joydeep Hor, managing principal at People + Culture Strategies, tells Australasian Lawyer why the strangest case he's worked on involved a fabricated death.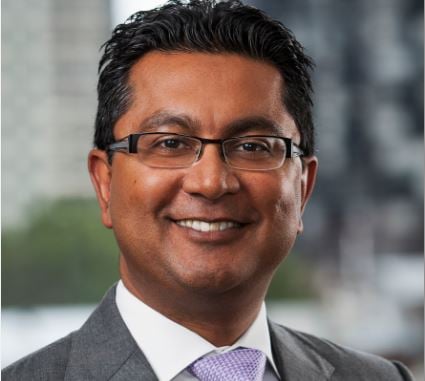 Joydeep Hor, managing principal at People + Culture Strategies, tells
Australasian Lawyer
why the strangest case he's worked on involved a fabricated death.
What made you decide to become a lawyer?
I originally wanted to be a judge (that is, when I was 4 and did not really know anything about the process of becoming a judge). My interest in all things legal stemmed from an interest in detective stories.
How long have you worked at People + Culture Strategies
and what brought you to this position?
I set up PCS on 1 July 2010 having been practising labour and employment law for nearly 13 years at that time. I had a vision for redefining how legal services would be provided, perceived and received and this firm was the crystallisation of that vision.
What's the strangest case you've ever worked on/been involved with?
There have been several. The one that most readily comes to mind was the employee who fabricated the death of their brother as a reason to abandon their job.
If you could invite three people for dinner, dead or alive and excluding family and friends, who would they be and why?
John McEnroe, Charles Dickens and John F Kennedy Jr.
You're based in Sydney – where's the best place to go for a drink and/or dinner after work?
I am a terrible person to ask the drinks question to but my favorite Sydney restaurant is Quay for an outstanding experience and the Malaya for the most amazing food.
What's the best piece of advice (work or personal) you've ever been given?
Tell your clients what they can do not what they can't do.
Do you have any hobbies/interests outside of work?
I try to keep reasonably fit by going to the gym a few times a week but that is more work than a hobby! My hobbies are golf and wine. I also am passionately engaged in Harvard Business School's Owner-President Management Program which I will be completing in March 2016. This program is a condensed MBA for entrepreneurs like myself and is held over three three week blocks in Cambridge, Massachussetts.
Complete this sentence: If I wasn't a lawyer, I would be…
Teaching English literature, probably to high school students.
What do you think will be single biggest issue facing the legal space in Australia in 2015?
While only commenting on my areas of expertise, I think it will be the extent to which an employee's responsibilities extend into their private time and their private lives.
If you had Tony Abbott's job for one day, what would you do?
Investigate what it would take to make the country a high performing one.
What do you love about your job?
Being able to be a game-changer in a very conservative market.
What would you change about your job right now if you could?
Better prioritisation of giving more of my time to those members of my team who are critical to my firm's success.