David Abrey, principal at Harper Finch Lawyers tells Australasian Lawyer why the grad market may be one of the biggest issues in the legal space at the moment.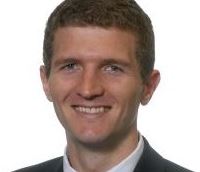 What made you decide to become a lawyer?

I had never considering going into law until I studied a subject called the Law of E-Commerce while completing an IT degree straight after high school. I loved the subject and realised that I should pursue law! I've never looked back.

How long have you worked at Harper Finch Lawyers and what brought you to this position?

I started Harper Finch Lawyers in September 2010 after deciding that I had my own ideas about how clients should be represented. I am a sole practitioner by choice and really value the freedom that this brings.

What's the strangest case you've ever worked on/been involved with?

Where do I start? As a criminal lawyer, there are just so many interesting cases that come along that it's hard to choose just one. One that stands out in my mind though involved a young man who would crawl through his neighbour's dog-flap to use the neighbour's computer to play videogames as he was banned from accessing the internet at home. He was charged with burglary!

If you could invite three people for dinner, dead or alive and excluding family and friends, who would they be and why?

Elon Musk - he's a fascinating person and I would love to hear his views about the future of our world. I recently read his biography and couldn't put it down.

Gerry Spence - he would be an amazing advocate to learn from and I'm sure he's got plenty of incredible stories to tell.

And lastly Henry David Thoreau – I keep a copy of Walden by my bedside and find that I strongly connect with many of his ideas and philosophies.

You're based in Brisbane – where's the best place to go for a drink and/or dinner after work?

I'm a big fan of Japanese food and the best I've found so far is the Hanaichi Sushi Bar on Queen Street. I have been going there for many years now and have never been disappointed.

What's the best piece of advice (work or personal) you've ever been given?

I know it sounds cliché but a healthy body is a healthy mind. I have experienced first-hand the difference that exercising and eating well can have on my state of mind.

Do you have any hobbies/interests outside of work?

I am an active runner and have competed in races ranging from 1 to 100km in distance. I'm currently training for an event called The Survival Run which is like Tough Mudder but on steroids.

I'm also passionate about music and have played the guitar for over 20 years. I'm now teaching myself how to play the piano which has been a great experience.

Complete this sentence: If I wasn't a lawyer, I would be…

…an entrepreneur or a musician.

What do you think will be single biggest issue facing the legal space in Australia in 2015?

What stands out for me is that it seems incredibly hard for law graduates to find work nowadays. This concerns me as the legal profession already has a high attrition rate and limited employment opportunities will only make the situation worse. We are at risk of losing some outstanding future lawyers simply because there is no one who can give them a chance.

What do you love about your job?

Mostly, I love being able to help people who often feel like the whole world is against them. I like to think that I have the opportunity to have a positive impact on my clients' lives and hopefully point them in the right direction.

What would you change about your job right now if you could?

Nothing! I can honestly say that I love the work that I'm doing and I can't think of anything I would change.