A law firm has just become the first in Australia to be certified as a "B-Corporation", a global phenomenon described as "one of the biggest shifts in business we will see in our lifetime"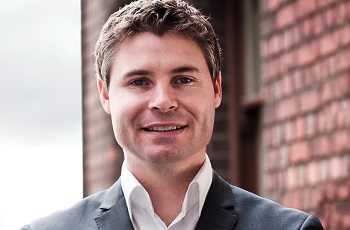 Clearpoint Counsel has become Australia's first firm to be certified as a B Corporation and is now legally required to consider the interests of stakeholders and not just shareholders when making everyday business decisions.

The concept, which is starting to hit shores Down Under, began in the US and is now a booming global movement made up of business leaders seeking to redefine success in business.

Clearpoint, a Melbourne-based law firm, was certified as a B Corp by global not-for-profit group B Lab. The firm was assessed on social good criteria such as governance, environmental responsibility and community engagement, as part of its certification process.

Anna Reeves, a lawyer and social enterprise advocate at Clearpoint, says the firm had to meet rigorous standards of social and environment performance, accountability and transparency to achieve certification.

"This is probably one of the biggest shifts in business we will see in our lifetime," she says. "Working in Australia's premiere co-working space, the Hub (also a B Corp), we are constantly exposed to innovative businesses and social enterprises."

The firm's in-house retainer model has allowed many of its clients to build a legal framework to achieve greater social and environmental impact, and more and more companies are now adopting this model, she says.

"Our aim is to be at the forefront of serving companies who will make such impact in the world."

The founder and director of Clearpoint, Joel Cranshaw, told Australasian Lawyer that he was persuaded to become a B Corp after working with clients who used the certification to measure and manage their impact and profitability.

The decision was client driven, he says.

"I've been aware of B Corps for a while, and initially I was quite sceptical, but I've changed my view. I wondered how much the US knew about Australian law…

"But when we went through the B Corp certification process with a number of our clients, we realised it would assist to walk the talk while we pursued our mission to transform the provision of legal services in Australia."

Cranshaw believes there is currently a major social enterprise movement happening, and it's something he wants to be a part of. He also feels that the B Corp concept fits in nicely with Clearpoint's existing philosophy.

As part of the B Corp certification process, the firm changed its constitution to enshrine its purpose and added a raft of employees' policies and procedures.

Among other things, it is now beholden to ensure the gap between the highest and lowest paid employee shrinks, practice community engagement and demonstrate environmental responsibility.

B Corps are also assessed on their clients and how they behave, which is just fine by Clearpoint.

"It makes us more attractive to clients that have these values, and they are the sort of clients we want to work with anyway," says Cranshaw. "There are some huge corporates getting engaged in this because the brands they have stand for these values. It also helps us identify the clients and them to identify us."

Clearpoint is now one of about 40 B Corps that operate in Australia, and sits alongside massive global brands such as Ben & Jerry's.

Cranshaw says he senses a definite swell of movement going on in the social enterprise space, much of which he thinks is being driven by the younger generation.

"They are looking not just for monetary gain, but for the job that they have to have some sort of importance," he says. "At Clearpoint [our] Gen Y colleagues feel that the environment they're working in is quite different from their counterparts. We don't work on hourly rates, we're retained or work on fixed fees. Having a healthy working environment is part of being a B Corp."

Clearpoint's certification came on the eve of the launch of the Australia/NZ arm of B Lab.

The CEO and Director of the Australasian B Lab, Alicia Darvell, says the focus is now to ignite the B Corp movement in the region "and create a pathway for companies who want to embed their social or environmental mission into their corporate DNA".