Many law firms are failing to integrate business development and marketing at a strategic level, with partners often proving to be the biggest roadblocks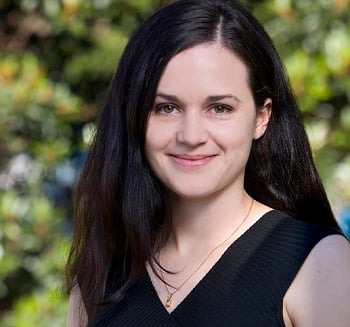 Law firms are often failing Business 101 by not implementing strategic business development and marketing plans, with partners often the biggest roadblock.

Julian Midwinter & Associates partner Amy Burton-Bradley told Australasian Lawyer many firms risked remaining undifferentiated and being flanked by competitors because they did not truly see marketing as a "tool in their arsenal".

Instead, it is often equity holders in these firms – the partners – who are some of the hardest figures to convince it is in their interests to get on board.

"For a lot of people the biggest challenge is getting buy-in and engagement from partners and senior lawyers," Burton–Bradley says.

"Even if you have a sophisticated strategy that is well resourced and funded, if your front line doesn't want to do their bit it just ain't going to happen."

The observations come on the back of a recent survey conducted by Julian Midwinter & Associates of the Australian Legal Practice Management's Association (ALPMA) membership, where only four of a total of 151 firms labelled their approach as 'sophisticated'. Respondents included some top tier law firms.

The survey found only 56% of firms train lawyers in business development and marketing, though 96% of respondents thought that increasing the effectiveness of individual efforts in the area was important or very important.

"If lawyers are going to drive this business development, then how are they going to do that without being trained in the right skills?," Burton-Bradley asks.

The Taking the Pulse survey found many firms were failing to take a strategic approach to growth through business development and marketing. In some cases, Burton-Bradley says partners are simply giving ad-hoc directions to marketing teams, with little respect for those teams or for a larger strategy.

This resulted in "activities getting confused with strategy", with spending on sponsorships and advertising (named the least effective methods by firms) that could be untargeted and based on 'legacy' approaches and commitments.

Measurement of outcomes is also a problem, with many unsophisticated firms having little idea of what activities were resulting in a return on investment.

Burton-Bradley says that sophisticated firms have marketing and BD plans at a strategic firm level, with bigger firms having individual practice group plans. They also measure things other than just revenue – such as client satisfaction – and generally spend more money on business development and marketing.

Regardless of size, Burton-Bradley says firms often have "very small" marketing teams, that often did everything from "making up name badges" to writing tenders and coaching partners, often demanding combined skill sets from marketers that are hard to find or "don't exist".

"Firms are their own worst enemies in a way; yes, things like competitors are always going to be a problem, but they need to get their own house in order. There is a lot of stuff they can do internally as well," she says.