Global firm explains their stealth in entering the Australian market, and why they previously knocked back opportunities to merge with firms Down Under.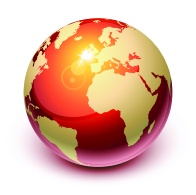 Rather than merging with an existing Aussie firm, global giant Hogan Lovells has decided to take on the Australian market by starting small, beginning with just two partners on opposite sides of the continent.
Planting flags around the globe and taking on major domestic work is not what Hogan Lovells has in mind for the Australia practice, to be launched in Sydney and Perth next month. Instead, former
Allens
partners Nicky and Tim Lester will kick off the firm's initially two partner practice, focussing on existing international clients with an interest here.
"It's to put a high quality, focussed team of people who will be focussed on regional and international work for our international clients coming into Australia and for Australian clients looking outward," said the Asia and Middle East regional managing partner, Patrick Sherrington.
"Strategically, putting a large number, several hundred, lawyers into Australia to compete for domestic work, in a frankly over lawyered market, that is shrinking rather than growing, didn't seem like a strategic winner for us."
Initially the firm will look to grow the Australian practice to around 12 partners in the next couple of years.
Despite the current dip Perth market, Sherrington is still confident about the timing of the launch. He said though the firm may seem slow to come to market, being first in a market isn't always advantageous.
"The reality is you have to find the right moment and the right moment, includes I think, being confident about your long term strategy," he said. "Coming in strategically when the market is less buoyant, I think enables you to assess the market opportunity a lot better."
Hogan Lovells used the same strategy of starting small, when they entered the Spanish market back in 2004. The firm now has a thriving practice in Madrid, with 80 lawyers and 19 partners.
"I think it's really a question of what do you think is the best way of entering the market," Sherrington concluded.