Firms advise Kenya on Africa's biggest sovereign bond issuance… DLA Piper wins pro bono award... Australia sees lower female equity partners... and, are there too many new lawyers?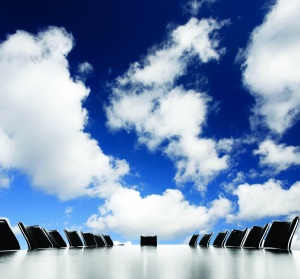 Firms advise Kenyan government on bond issue
Linklaters
and Arnold & Porter have been advising the Republic of Kenya government on its first sovereign bond issuance. The firms have been working alongside Kenyan-based firms Anjarwalla & Khanna and Kaplan & Stratton on the bond issue, the largest of its kind in Africa; a US$2 billion deal. Richard Levy, Capital Markets partner at
Linklaters
, said: "The success of this deal demonstrates the strong demand for African sovereign paper at the moment with growing appetite among investors for exposure to growth in some of the world's fastest-growing markets."
DLA Piper wins award for pro bono
The National Legal Aid & Defender Association has awarded its 2014 Beacon of Justice award to DLA Piper. The award is to recognise firms that create and implement new ways to bring legal representation to those unable to afford counsel. In honouring the global firm, NLADA said, "We are delighted to acknowledge the depth and impact of your work to advance policies and practices that provide pathways to justice and opportunity." DLA Piper has devoted an estimated 45,000 hours to pro bono work. With tight budgets for government funding of legal services for those on low incomes, law firms' innovations in providing the valuable access to representation is of increasing importance.
Australia sees decline in female equity partners
A new report shows that the number of equity partners in Australian law firms has fallen, despite many firms encouraging women to further their careers. The research, undertaken for
The Australian
reveals that there is a growth in salaried female partners. It's also true that there are some firms that are truly embracing and developing female talent, and some that are doing very little. The study was undertaken to consulting firm Beaton Research + Consulting whose chairman warns that with women accounting for 60 per cent of law graduates, there will come a time in the not-too-distant future when those who did not nurture female talent will realise their mistake.
Do we need any more lawyers?
Figures released late last year showed an 8 per cent drop in the number of law students in the UK, with just under 5,200 enrolled on full-time courses. In the US there was an estimated drop of 11 per cent, meaning around 36,000 studying, while Australia has seen an increase to around 12,000. The issue though, is that with increasing mergers and firm closures, are there enough jobs for all these new lawyers. An article in
theguardian.com
suggests that there is oversupply of lawyers in much of the world. However, it may be a case of a change in the type of supply that is the future. While highly paid solicitors may be out of the reach of some individuals and businesses, other legal advisers with lower rates or firms that offer greater fixed-fee structures could increase the demand for legal services. Changing technology is also likely to boost demand in areas such as IP. So it may be a little premature to suggest that there are too many lawyers qualifying; it may be a case of managing their expectations of where they be in greatest demand.