One firm is at the forefront of increasing diversity and inclusion as first on board a new program helping women re-enter the legal profession.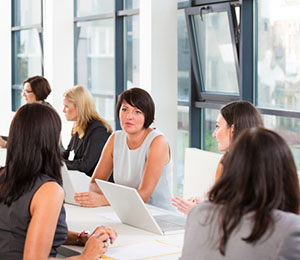 A US platform for helping women to re-enter the workforce is set to launch down-under with Herbert Smith Freehills.
OnRamp Fellowship provides the opportunity for women to update their skills and contacts through paid, one-year fellowship placements which include continued online education.
"It is vitally important that we continue to find ways to access the untapped pool of female talent for roles within the firm, which complement our existing strategies to promote diversity and inclusion across the firm," said HSF regional managing partner, Asia & Australia
Sue Gilchrist
.
OnRamp's philosophy that opportunities are rife within many private practice and in-house teams, has seen female lawyers and financial services executives placed in 35 of the world's top law firms, in-house legal departments and financial services firms. Women with three years' experience, who have had a two year or more career break, are eligible to apply for a fellowship position.
Founder of the OnRamp Fellowship and Diversity Lab Caren Ulrich said that by participating in the early stages of the program launch, firms like HSF are pioneering change in the industry.
"They are helping the profession as a whole, while also realizing the tremendous benefits gained by their own firms by bringing these talented women back into the fold," Ulrich said.
"The lack of senior female practitioners in law firms and financial services firms exists in markets around the world and is a major area of concern for these organisations."
Over the two year period the program has been operating in the US, 86% of the women who completed the program received an offer of full employment.
A vigorous recruiting process upon the completion of the program focusses on finding a mutual fit for candidates and organisations. It includes a three-hour screening process, personality, skills, and writing assessments, a culture questionnaire and a structured behavioural interview.
"As one of the inaugural fellowship firms in the US, we know first-hand the perspective and value these returning women add to our population and the profession, which is why we are so excited to support this initiative as it expands into London," said Susan Bright,
Hogan Lovells
regional managing partner - UK and Africa.
The program will simultaneously launch in Australia and the UK, with Hogan Lovells, Barclays' Compliance Group and Herbert Smith Freehills in the UK as fellowship partners.