One online legal marketplace has partnered with the ProfessionalMums network.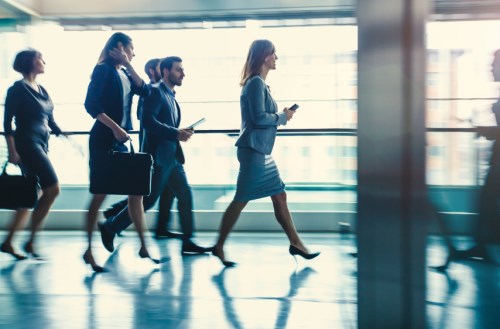 Online legal marketplace Crowd & Co is the latest legal business to partner with ProfessionalMums.net, capitalising on the many female lawyers looking to dip a toe in the legal job market after time out of the workforce.
"We're about a solution for those women who have left the profession and are looking to get back in but find it hard to get back in in a traditional way," ProfessionalMums.net CEO Kate Mills told
Australasian Lawyer.
"If you've taken more than a two-year break from the workforce, it can be very hard to get back in through traditional methods."
ProfessionalMums is a platform for skilled women looking to return to the workforce, or simply seeking a more flexible working opportunity.
There are many barriers for women re-entering the workforce. Confidence is one of them, though often the perception of a drastically different workplace is larger than the reality, Mills said. And while there are many gap-bridging strategies, sourcing contract work can be an extremely useful way.
"That's often the way that women come back into the workforce, they do a little bit of work and they do it well," Mills said.
"The nice thing about contract work is that it often gives both sides a chance to 'try before you buy'."
As a legal business attracting contract work in particular, Crowd & Co is an ideal fit for a ProfessionalMums partnership. Speaking with
Australasian Lawyer,
Crowd & Co CEO Jarred Hardman said the partnership is a 'win-win' for clients and lawyers in the network.
"We're not just a business what we want to do is actually be part of the legal community and support the other organisations that are trying to do something a bit different," Hardman said.
"We're currently negotiating and discussing with a number of different associations about partnerships in the legal space."
Allens
,
Maddocks
and
Corrs Chambers Westgarth
have previously partnered with the organisation.