A new partnership appointment – the 24th this year – and the upcoming launch of an Adelaide office have put one independent law firm on track to become Australia's third largest legal partnership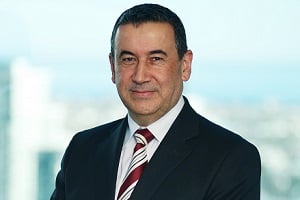 Independent law firm HWL Ebsworth has just nabbed a new partner from Holding Redlich, and is expected to become the third largest legal partnership in Australia by partner numbers.
Kelly Alcorn has joined the Australian firm as a partner within its planning, environment and government team in Brisbane.
She is a planning and environment law specialist and services clients in the property, infrastructure, energy and resource sectors. She also has particular experience providing legal and policy advice to all levels of government, and has represented a number of local governments in court proceedings.
HWLE's managing partner,
Juan Martinez
, told
Australasian Lawyer
that Alcorn's appointment is an important step for the firm.
"Given the significant investment that the firm has made in building our exposure to those industry sectors in recent years, it was vital that we could also offer a full service planning and environment capability," he says. "By bringing together Kelly and Peter Bittner, our existing Brisbane based planning and environment partner, we can now provide a complete end to end service to our Queensland clients involved in the real estate, infrastructure and resources sectors."
Alcorn is just one of a whopping 24 partnership appointments in 2014, and following the upcoming launch of an Adelaide office in early July , HWLE is expected to be the third largest legal partnership in Australia by partner numbers.
The firm acquired the Adelaide office from boutique Kelly & Co after a unanimous vote in April. The 14 Kelly & Co partners and their legal and support teams will join HWLE to form the foundation of the new office.
The decision by Kelly & Co to join HWLE will create a fully integrated national firm that comprises of 904 staff including; 186 partners, 425 other legal staff and 293 support staff across offices in seven locations – Adelaide, Brisbane, Canberra, Melbourne, Norwest (North West Sydney), Perth and Sydney.
Martinez says that while the size of the firm is the most obvious indicator that the approach to business is working, he is more excited at the prospect of giving clients an expanded national offering.
"Many of our clients are active in South Australia, and indeed the Northern Territory, and expanding our involvement in this central corridor is an important part of our strategy," he says. "HWLE will be the only national full service commercial law firm located in all major mainland capitals in Australia that is fully integrated firm genuinely offering a national solution to clients."
Looking to the future, Martinez says HWLE has no ambition to expand overseas or to enter into any formal arrangements with overseas law firms. The independence of the firm and its focus on the Australian market ensures it doesn't get distracted from its core principles, he says.
This independence also gives the firm the freedom to make business decisions for the benefit of its clients, partners and staff.
"If the demand from our clients continues to grow, then so will we. Our growth contributes to a sustainable unparalleled value and quality offering of a type usually associated with small scale practices that have inherent limitations," Martinez says. "The scale efficiency dividends are reinvested to offer clients the lowest rates that can be achieved. As a result we expect to be a leading influence in the continued change in the legal market in Australia to ensure clients are the focus not self-indulgences."