A law firm has joined the fight against Alzheimers by lending a pro bono hand to the son of an Alzheimers sufferer.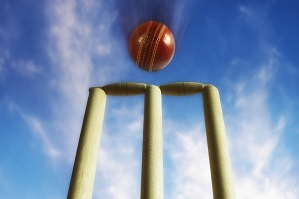 K&L Gates has jumped on board 'Ben's Big Bash', a cricket tournament established by fifteen year old Ben Philip to fight Alzheimers, following the diagnosis of his father with the disease at 59.

With proceeds going to the McCusker Alzheimers Research Foundation, Philip hopes to get 24 teams to play in the one day tournament on the 29th of August.

When Clare Power, of counsel at K&L Gates heard about Ben's story, she was keen to get involved in the tournament.

"We were already working with Ben's mother for a mutual client, and when she told us about the event and the reasons why it was being held, we were keen to lend a hand," she said.

"The beneficiary of this Event will be the McCusker Alzheimer's Research Foundation whose aim is to support research that makes Alzheimer's disease treatable and preventable. But what really appealed to us is that this is an event that shows the power of one. The determination shown by a young person who has been tragically affected by this debilitating disease, to do something that will really make a difference," Power added.

The tournament has even had the support of high-profile cricket players, with prizes for the winners including a cricket clinic with the Western Warriors and tickets to a Perth Scorchers match.

"My goal is to raise awareness about Alzheimer's and raise at least $10,000 towards the McCusker Foundation. I hope that the day runs smoothly and maximum participation is fulfilled so that the rare opportunity to play on the WACA ground is not wasted," Philip said.

K&L Gates has significantly increased the number of pro bono hours undertaken in recent years, soaring from 8.5 hours per lawyer on average to 38 in just three years.

"It is our belief that as lawyers we have a professional responsibility to provide access to justice to those that need it most," she said of K&L Gate's pro bono program.