An uptick in activity for the most recent quarter bodes well for the M&A year ahead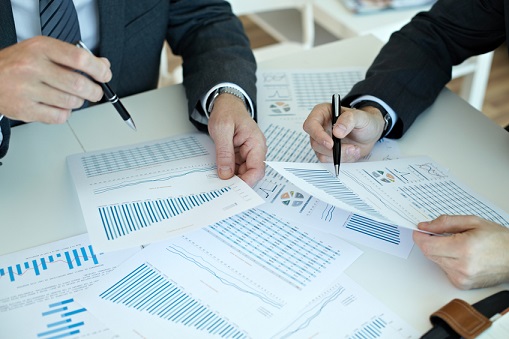 Herbert Smith Freehills
has a healthy outlook on Australian M&A activity in 2017 as it topped three separate M&A legal advisor league tables for last year.
The international firm was ranked first by both value and deal count of announced deals in Australasia by Mergermarket, first by deal count of announced and completed deals in Australia and New Zealand by Thomson Reuters, and first by deal count of announced deals in Australia and New Zealand by Bloomberg.
"Although the total value of deals declined in Asia Pacific in 2016, the level of deal activity, particularly in the last quarter, reflects the market's continued appetite for M&A and provides a healthy outlook for the year ahead," Herbert Smith Freehills partner Rebecca Maslen-Stannage said.
Thomson Reuters data reveals that announced Asia Pacific M&A deals reached a combined total of US$896.3 billion in 2016, down 22% from 2015. Asia Pacific targets accounted for 25% of worldwide M&A, compared to 21% for Europe.
China outbound activity was US$220.9 billion from 906 deals last year, up 45% in the number of transactions year-over-year. Meanwhile, Australia's outbound activity in 2016 reached US$18.7 billion from 313 deals.
Maslen-Stannage explained that various economic and political headwinds including Brexit and the US election threatened to dampen activity levels last year.
"While there was a brief slowdown following Brexit, the market was quick to regain its momentum with a number of significant strategic deals announced late in the year," she said. She added that the market "responded positively to post-election statements by the incoming US President about infrastructure spending and direction in the United States, and boards appear to have concluded there is no reason to put their strategic transactions on hold."
"After a strong finish to the year, confidence levels remain high and we can expect another reasonably strong year ahead," she said.
Maslen-Stannage said that financial services, infrastructure, technology and media sectors are likely to see another solid M&A year with the resources and energy sectors beginning to accelerate again.
"In addition, the successful acquisition of Asciano in 2016 is likely to inspire more big-ticket M&A activity, potentially by consortium bidders. As a result, the prospects for both deal volumes and total deal value in 2017 look very promising," she said.
Last year, HSF acted on major deals including for the Lonsdale Consortium on its
$9.7 billion
acquisition of Port of Melbourne, for Brookfield Partners on its $9 billion joint takeover of Asciano, for oOh!media Limited on its $1.6 billion merger with APN Outdoor, for Broadspectrum on its $830 million takeover by Ferrovial and Allegro Funds on its acquisition of Pizza Hut in Australia from US-based parent company Yum! Brands.
Related stories:
Global firm tops Australia equity capital markets, optimistic on Australia
Here are the 15 firms with the biggest deal values in Australasia for 2016
Lone non-US headquartered firm in Q4 Global M&A League Tables top 10