One firm has acted on the major investment into Sundrop Farms, the world's first solar desalination farm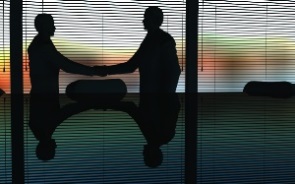 King & Wood Mallesons has advised global investment firm KKR on its investment in Sundrop Farms, which will enable the company to develop $200m world-first solar desalination farm.

It's a state-of-the-art greenhouse facility in Port Augusta, expected to produce 15 million kilos of pest-free vegetables, carbon neutral and fresh water neutral.

"Sundrop is a remarkable business with unique proprietary technology developed to address the water and food security issues typical to arid regions," said lead partner on the deal Lee Horan.

"We are delighted to have advised KKR on this truly significant and unique investment in the Australian agriculture sector."

Sundrop supplies 16,000 tonnes of tomatoes to Coles annually, operating sustainable farms utilising a unique technology without the reliance on fossil fuels but saltwater and sunlight as inputs. With plans to open up greenhouses in Portugal and the United States, Sundrop is looking to roll out its technology globally.

"The transaction touches on a number of strategic areas for King & Wood Mallesons, allowing us to demonstrate the depth of our private equity, agribusiness and project financing capability in and around the region," Horan said.

"As Sundrop embarks on its next phase we look forward to working with its management team and KKR as they pursue their objective of making Port Augusta a hub of agricultural innovation and as they expand the business into countries with similar environmental conditions."

The King & Wood Mallesons team included Mark McNamara, Yuen-Yee Cho, Claire Rogers and James Forrest supported by corporate associates Cathy Chan and Alex Elser, banking associates Chris Allfrey and Charlie Detmold and construction associate Neveen Ayad.