A cross-practice team was fielded to advise on the multimillion-dollar deal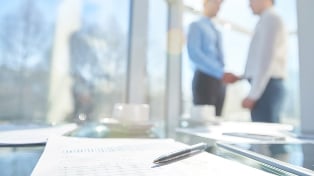 King & Wood Mallesons (KWM) has advised the new commercial partnership between the Sunshine Coast Regional Council and Palisade Investment Partners for the Sunshine Coast Airport.
KWM acted on behalf of the council, which will continue to own the Sunshine Coast Airport and will receive $605m in payments from Palisade. Under the new commercial operating partnership for the development and expansion of the airport, Palisade will operate the airport under a 99-year lease.
KWM fielded a cross-practice team to advise on the transaction. The team included partners Robert Jackson and Mark Upfold (Projects), David Bell and Scott Budd (Real Estate), Shannon Etwell (Construction), Aaron Bourke (Banking & Finance), Stefan Luke (M&A), Wayne Leach (Airport Regulatory), Katrina Parkyn (Tax Structuring), Scott Singleton (Native Title), Jamie Wells (Employment), and Mathew Austin (Planning and Environment).
Palisade will be responsible for operating, investing, and developing the airport. It will also oversee future airline negotiations to expand available domestic and international routes. Meanwhile, the council will maintain responsibility for facilitating the proposed airport expansion project, including the construction of a new runway and apron expansion.
Palisade will pay $82m in total to the Sunshine Coast Council for the lease, with $67m due by September. It will also pay $290m when the new runway is completed in 2022. The council will also be paid $205m, 5% of the airport's gross earnings over the course of the 99-year lease. The Council also stands to save $28m from other slated development of the airport which Palisade will be responsible for. The council just has to spend $319m to build the new runway.
Palisade owns the airports in Alice Springs, Darwin and Tennant Creek. It had also invested in the second stage of the Gold Cost light rail project from Southport to Helensvale.


Related stories:
Firm fields international team to advise on billion-dollar coal producer buy
KWM EU partners had plenty of chances to save the business – but didn't