A major law firm has acted on the proposed $1.4bn acquisition of Energy Developments Limited.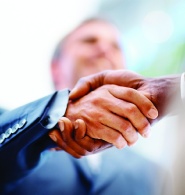 Allens has advised DUET Group on the proposed $1.4bn acquisition of Energy Developments Limited.
DUET Group, which has launched a fully underwritten capital raising in order to fund the proposed acquisition, worth $1.67bn, announced on Monday the proposal to buy 100 per cent of the company's shares by way of a scheme of arrangement.
Partner Marc Kemp, who has advised DUET since 2009 when he joined the firm, led the Allens advisory team on the proposed acquisition and capital raising. He said the proposed acquisition will expose DUET to a number of growth projects and diversify the company's revenue stream.
"We are delighted to have worked closely with DUET and its other advisers on this transaction," said Kemp.
"DUET is an important client of the firm, and it has been our pleasure to work closely with a fantastic team at DUET, and to play a role in DUET's evolution over the last few years from an externally-managed utilities fund to a stand-alone owner and operator of utilities assets."
Kemp predicted that Australia may see further movement in the energy sector over the next financial year.
"There are a number of shortlisted potential builders and operators of Northern Territory gas pipeline, I think there will be some focus on that this year," he said. "I think there is also focus among utilities owners in the NSW poles and wires long term leases. I think from an Australian point of view, those are likely to be the two focusses from now until the end of the financial year and possibly into next year as well."
"Whether there is likely to be more M&A activity, I don't know," he added.
The acquisition is expected to reach completion in October.
Norton Rose Fulbright
advised DUET Group on all European and US aspects of the transaction,
Gilbert + Tobin advised Energy Developments Limited.